Big second inning lifts Lynchburg Hillcats over Pelicans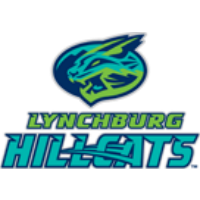 The Lynchburg Hillcats used a five-run fifth inning to fuel a 8-2 win over the Myrtle Beach Pelicans on Tuesday night.
The Hillcats (23-19) scored at least five runs in an inning for the fourth straight game in their victory against the Pelicans (18-27).
Down 1-0 entering the second inning, the Hillcats jumped out to the lead and never looked back. Birds starter Bryan Hudson (Loss, 3-4) issued three walks in the frame and also hit three batters.
Trenton Brooks and Li-Jen Chu were both hit by a pitch to start the inning, and Emmanuel Tapia walked to load the bases with nobody out. Jodd Carter worked a bases-loaded walk to tie the game at 1-1. Dillon Persinger followed with an infield RBI single to score Chu, giving Lynchburg a 2-1 lead. The next hitter, Mitch Longo, roped a two-run single to center field, scoring both Tapia and Carter. Later in the inning, with the bases reloaded, Conner Capel was hit by a pitch to score Persinger, extending the Hillcats lead to 5-1.
Hudson did not record an out in the second inning. He allowed five earned runs on three hits.
Lynchburg added to their lead in the sixth. Luke Wakamatsu blasted a solo home run, his first of the season, to push the lead to 6-1.
In the eighth inning, Wakamatsu reached on a walk and Capel singled and advanced to second base on an error. Gavin Collins then added some more insurance with a two-run single, making it a 8-1 game.
The Pelicans scored their second run in the bottom of the eighth on a passed ball.
Hillcats starter Justin Garza did not make it out of the first inning. In his first start since May 3 after being sidelined with elbow soreness, he lasted just 0.2 innings and allowed one run on one hit. He threw 32 pitches in the frame. Micah Miniard (Win, 1-1) took over and went the next 5.1 innings and did not allow a run, while striking out a season-high five. Jared Robinson allowed a run in 1.2 innings and James Karinchak came on to get the final four outs.
All nine of Lynchburg's starters reached base on Tuesday.
The Hillcats continue their series with Myrtle Beach with game three in the series on Wednesday. Left-hander Sam Hentges (3-2, 3.23) will start for Lynchburg, while the Birds will send right-hander Alex Lange (1-2, 4.25) to the hill. First pitch is scheduled for 7:05 p.m. at TicketReturn.com Field.
Max Gun will be on the air from Myrtle Beach at 6:55 p.m. with the Hillcats pre-game show on TuneIn Radio and the Radio434 App.
For tickets and more information visit Lynchburg-hillcats.com, the City Stadium Box Office, or call 434-528-1144.
Comments