Better with age: Local pastor looks to set weightlifting world record at 70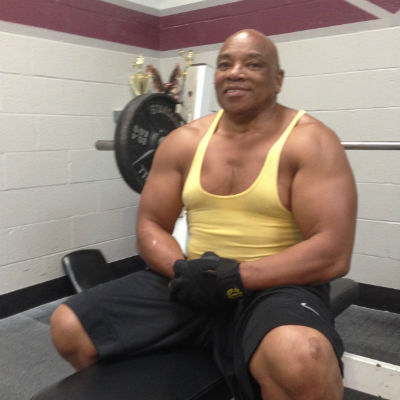 Henry Banks has weightlifting trophies older than some of the people spotting him on the bench at the Waynesboro YMCA.
Banks, 69, the pastor at Elk Hill Baptist Church in Nelson County, has his eyes on one more.
"My goal is to break the world record in the bench," said Banks, who turns 70 next summer, and is looking to set a weight-class world record on the bench press in the 70-74 age category.
Banks regularly maxes out in the 330-335 range today. A competitive powerlifter since 1992, his career best is 405 pounds, with the record in his weight class in the 340 range.
"Based on what the record is now, I think I can get there," said Banks, a member of the Waynesboro Y for 25 years.
Banks works out 12 hours a week, focusing in different workouts on upper-body and cardio.
"It keeps me young," said Banks, who has avoided issues that come with aging for many, including diabetes, blood pressure issues and issues with joints and muscles.
Banks is an inspiration to Y members of all ages, though many find it hard to believe that he is approaching 70.
"You see people out of shape, and I tell people my age, even the young people, in their 20s and 30s, who are just starting to put on weight, that you can do something about it," Banks said.
"It doesn't take a lot of effort. You can get yourself in good shape, and stay in good shape. It's just a mindset. You need to motivate yourself to get off the couch. You've got to want it. That's what it comes down to."
– Story by Chris Graham