Ben Cline explains no vote on Violence Against Women Act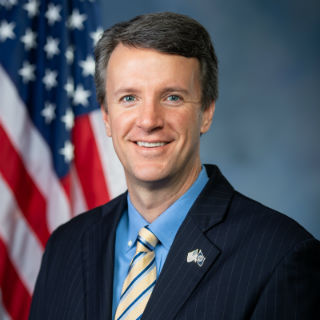 Congressman Ben Cline (VA-06) issued the following statement Thursday  about H.R. 1585, the Violence Against Women Act.
"I support the goals and intent of the Violence Against Women Act (VAWA)," Cline said. "My first job out of law school was as an Assistant Commonwealth's Attorney in Harrisonburg, prosecuting domestic violence cases under a state grant funded through VAWA. In addition, I worked for many years as a member of the Virginia House of Delegates to enact meaningful legislation to combat domestic violence. That's why I am so disappointed that instead of working in a bipartisan manner to reauthorize this important piece of legislation, my colleagues on the other side of the aisle chose to add several unacceptable provisions to the bill. While I support the reauthorization of VAWA, I could not vote for their version. Instead, I supported and voted for the re-enactment of the most recent version of the VAWA law while we continue working to negotiate a bipartisan solution.
"H.R. 1585 preconditions grant funding on policies that revictimize women and would curtail the vital tools used by prosecutors and law enforcement to protect victims from harm. It rolls back existing trafficking protections under a grant program intended to help child victims, and it fails to provide a religious hiring exemptions for faith-based grant recipients.
"These are just a few of the reasons I cannot support this bill, which includes provisions which could actually undermine women's safety. The fact that we have rushed to consider this flawed bill is particularly disappointing when you consider the fact that this legislation stands no chance of passing the Senate. Congress must advance a bill without partisan provisions to ensure that the safety of domestic violence victims is protected."
Comments