Dickie Bell teaching licensure reciprocity bill passes House of Delegates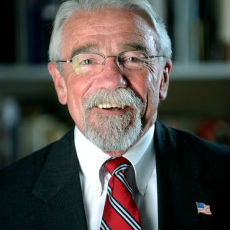 The House of Delegates has unanimously passed House Bill 2, patroned by Del. Dickie Bell, which would allow a spouse of any member of the armed forces who has a valid out-of-state teaching license to enjoy licensure reciprocity in Virginia.
This means that an individual who is currently a licensed teacher in another state and married to a member of the military could seamlessly transition into a Virginia classroom if their family is transferred to Virginia.
"Addressing the significant teacher shortage in Virginia is a top priority of the Virginia House of Delegates this year" said Delegate Bell. "We have one of the largest military populations in the country and this legislation will remove obstacles for licensed and qualified teachers to get a job in Virginia as soon as possible. This not only helps strengthens our commitment to our active duty military and veteran populations, but also will make it easier for our local school divisions to find and hire qualified teachers for our public schools."
House Bill 2 was referred to the House Committee on Education, where it reported out unanimously on January 24. It passed in the House on a vote of 99-0. It will now be sent to the Senate for further consideration.
Elected to the House of Delegates in 2009, Delegate Bell represents parts of Augusta and Nelson counties, Highland County, and the cities of Staunton and Waynesboro. He is currently serving in his 5th term.