Baltimore Orioles re-sign All-Star reliever Darren O'Day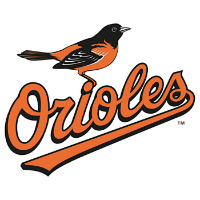 Reliever Darren O'Day has re-signed with the Baltimore Orioles, inking a four-year, $31 million deal.
O'Day is coming off a career year in 2015 in which the righty went 6-2 with a 1.52 ERA in 65.1 innings and struck out a career-high 82 batters.
An All-Star in '15, O'Day led O's relievers in appearances and was third in innings pitched.
The submariner was third among relievers in the American League in ERA, seventh in strikeouts and ninth in strikeouts per nine innings (11.30).
In four seasons with the Orioles, O'Day, 33, has gone 23-8 with a 1.92 ERA in 273 appearances, with 283 strikeouts.
Comments