Balanced scoring powers ETSU past VMI, 89-48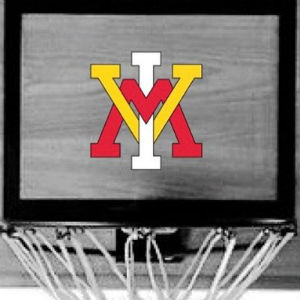 ETSU placed four players in double figures scoring and chalked up its eighth straight win as the Bucs downed VMI, 89-48, in Southern Conference men's college basketball action Saturday afternoon before 4,218 spectators at Freedom Hall.
Seniors Devontavius Payne and David Burrell each scored 17 points to lead ETSU and freshman guard Bo Hodges added 16 for the host team.
VMI was topped in scoring by freshman guard Bubba Parham with 16 points and junior forward Austin Vereen added 10 points and seven rebounds.
It was the 12th triumph in the last 13 outings for the Bucs (14-4, 5-0) who have not dropped a game since falling by two points at then No. 10 Xavier on December 16.
VMI fell to 5-10 overall and 0-4 in conference play.
The Keydets were hampered by cold shooting going 13 of 50 from the floor (26.0%) including 19.2% in the opening half.
VMI trailed 20-14 midway in the first half before the Bucs reeled off eight unanswered points to push the lead to double digits for good. Six straight points by Payne including a 3-pointer at the 4:09 mark capped the run that also contained a VMI scoring drought of over three minutes.
The Bucs led 35-19 at the break capitalizing on 24-0 bench scoring and a 24-10 advantage in points in the paint.
The Bucs jumped out to a 15-4 run at the outset of the second half to pull away and later reeled off an 18-0 spurt to quell any hopes of a Keydet rally. ETSU shot 62.5% from the floor in the second half to fuel the surge.
Neither team distinguished itself from the free throw line with the Bucs going 14 of 23 from the line (60.9%) and VMI finishing 17 of 27 (63.0%).
The Keydets logged a season low five assists while ETSU generated 22 assists on 33 made shots.
Senior forward Fred Iruafemi made his first start of the year as the Keydets juggled their starting five for the second straight game. Sophomore forward Tyler Creammer came off the bench and scored six points – all in the second half.
VMI will play its third road game in the last four contests when it travels to Western Carolina Monday night. Tipoff at Ramsey Center in Cullowhee, N.C. will be 7 pm.
Postgame: VMI coach Dan Earl
"It's frustrating but our guys have to keep their heads up. I don't think our response was great when things didn't go well for us. Credit ETSU because they are a good basketball team and they played physical and denied us which we knew going in, and we did not handle the pressure well. Certainly turnovers hurt us and unfortunately the ball did not go in  the basket and that becomes disheartening, but as we told them in the locker room after the game, you have to push through that and go on to the next play. We're still learning to do that."
"We have guys who are capable of scoring, but are in a little bit of a funk now and you have to work through it – certainly as coaches and getting in the gym for extra shots. Credit ETSU for making it difficult, but we have to find a third scorer and hopefully more than that."