Augusta Health accredited by ACR as lung cancer screening center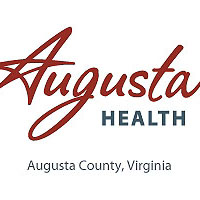 Augusta Health has been accredited by the American College of Radiology as an ACR Designated Lung Cancer Screening Center.
This accreditation signifies that Augusta Health provides valuable lung cancer screening services to the community "at the highest standards of the radiology profession".
The goal of lung cancer screening is to save lives through early detection before symptoms occur.  Lung Cancer is the number one cause of cancer death for both men and women in the United States, and in the absence of screening, lung cancer is not usually detected until symptoms appear in an advance stage.  One in 14 adults will develop lung cancer, and a national lung cancer screening trial demonstrated 20% fewer deaths from lung cancer from the group who underwent Low Dose CT (LDCT) lung screening compared to those who had annual chest x-rays.
LDCT is recommended for those at high risk for lung cancer who have no symptoms, are between 55 and 80 years old, are a current smoker or have quit smoking within the past 15 years, is or has been a '30 pack-year' smoker, and has no issues that would prevent lung cancer treatment.  Anyone who is interested in LDCT Lung Cancer Screening should discuss the risk factors with his or her physician and ask for a referral.
Augusta Health is an independent, community-owned, not-for-profit hospital whose mission is to promote the health and well-being of its community through access to excellent care.  Named one of the 100 Top Hospitals in America by Thomson Reuters/Truven in both 2011 and 2012, Augusta Health has also been nationally recognized by HealthGrades as one of America's 50 Best Hospitals for clinical excellence and patient safety for three consecutive years.  For more information about Augusta Health, its programs or its services, please visit the website, www.augustahealth.com.
Comments