Augusta Free Press Small Business Advertising Special: $200
SMALL BUSINESS DECEMBER SPECIAL: ADVERTISE ONLINE FOR $200
$200 Ad Rate Available to 10 Small Businesses
December is the busiest retail month, and Augusta Free Press wants to help small businesses with an affordable flat fee to reach potential customers every day throughout the month!
For $200 flat, you can advertise online on AugustaFreePress.com for the entire month of December. We'll also share your ad on our Facebook page with 112,000+ likes for bonus attention to our followers.
Free ad design help available if needed. Ad size is 300×250, RGB, .jpg preferred. Ad may link to your website.
Contact us today if you'd like to take advantage of this special offer. Only 10 ad spaces available at this special small business rate.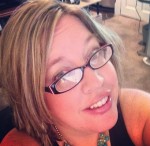 Crystal Abbe Graham
Augusta Free Press
LLC
Comments