Augusta County Sheriff's Office leads search for missing Grottoes woman
Update: Wednesday, 8:51 a.m. Nuzzie was found safe last evening.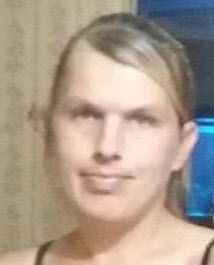 Original post: Tuesday, 6:05 p.m. The Augusta County Sheriff's Office is requesting the public's assistance with locating a missing Grottoes woman who last spoke by phone with a family member on Sunday.
Bethany Jo Nuzzie, 34, is 5'4″, 150 pounds, with blonde hair and blue eyes.
The family member that she last made contact with reportedly speaks with her daily, and has reason to believe she could be in danger.
If anyone has any information about this missing woman, please contact the Augusta County Sheriff's Office at 540245-5333 or Crime Stoppers at 800-322-2017.
Comments