Art professor to host course for visual artists at Staunton Public Library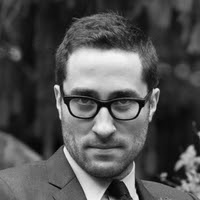 The Staunton Public Library has partnered with John Ros, an artist, art curator and professor, to host a professional practice course for visual artists at 6 p.m., March 14 at the Library.
The course will be led by Ros and was developed for artists, by artists to help studio practitioners take their careers to the next level. The purpose of the class is to promote entrepreneurship with a focus on topics, methods, resources and the insight needed to succeed in the ever-changing art marketplace. The course includes information on how an artist should craft a curriculum vitae, statement and internet identity.
Artists at any level in their career are invited to join. The course is free, thanks to support from an anonymous donor and studioELL.
Details
What: Professional Practice Intensive for Artists, a short course for visual artists to succeed in the art marketplace.
When: 6 p.m., Wednesday, March 14
Where: Staunton Public Library, 1 Churchville Ave., Staunton
Admission: Free
More Info: 540.332.3902 or www.stauntonlibrary.org 
About John Ros
Ros lives and works in New York City and Harrisonburg, Virginia. He received a master of fine arts degree from Brooklyn College, City University of New York and a bachelor of fine arts degree from the State University of New York at Binghamton. Ros is an assistant professor of art at James Madison University's School of Art, Design, and Art History, where he also serves as the director and chief curator of the Duke Hall Gallery of Fine Art.
He is also the founder and director of studioELL, a hybrid and transient higher education learning space that offers online and physical courses in fine art.