AP ranks Virginia #2: First time since 2015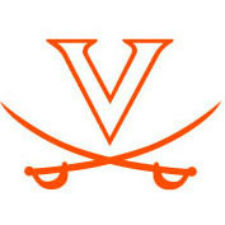 Virginia is ranked second in this week's Associated Press Top 25, the highest ranking for the 'Hoos since the 2014-2015 season.
UVA (16-1, 5-0 ACC) has won eight straight games since its only loss at West Virginia on Dec. 5.
The Cavaliers replaced the Mountaineers at the #2 spot in the polls this week. WVU lost at #8 Texas Tech on Saturday, and dropped four spots to sixth.
Virginia was 2-0 last week, with wins over Syracuse (68-61, on Tuesday) and NC State (68-51, on Sunday).
The 5-0 start in ACC play is the best start in the conference for UVA since the 2014-2015 season.
Virginia spent seven weeks that season ranked #2 in the AP poll.
The program was last ranked #1 in the poll the week of Dec. 21, 1982, during Ralph Sampson's senior season in Charlottesville.
Virginia was ranked #1 in the AP poll for 12 weeks during Sampson's four years on Grounds.