Another Trump team endorsement for Ben Cline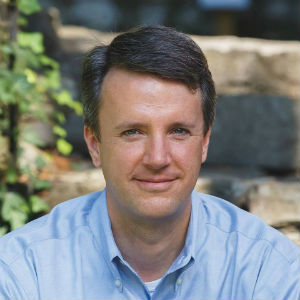 Ben Cline, Republican candidate for Virginia's Sixth District congressional seat, has the endorsement of Stuart Jolly, the national field director for President Donald Trump's campaign.
"I'm endorsing Ben Cline for Congress because he's proven himself as a consistent conservative who fights for what's right, even when it's inconvenient," said Jolly. "Before I was President' Trump's National Field Director, I worked for Americans for Prosperity at the same time Ben Cline was the chairman for the west half of our chapter in Virginia. In that role, Ben worked to protect and advance every individual's right to economic freedom. In Congress, he'll do the same."
"Stuart worked tirelessly for President Trump, helping secure victories in two critical early primary states – New Hampshire and South Carolina – before leading his national field operation," said Cline. "He understands the importance of electing someone for the sixth district that will work with the President to advance his agenda. I'm honored to have Stuart's support for my campaign."
This endorsement follows the endorsement earlier this week by Mike Rubino, Donald Trumps' Virginia Director.
Cline is an attorney working in private practice and represents the 24th District in the Virginia House of Delegates, where he serves as Chairman of the Conservative Caucus. Cline has championed legislation to increase transparency in government, protect Second Amendment rights, and fight higher taxes and out-of-control spending. Prior to opening his law firm in 2013, he served as an Assistant Commonwealth's Attorney where he prosecuted domestic violence cases, an issue he continued to fight in Richmond. Cline grew up in the Shenandoah Valley and lives in Lexington with his wife, Elizabeth, and twin daughters.