Local
Annual Tomatofest returns to Downtown Harrisonburg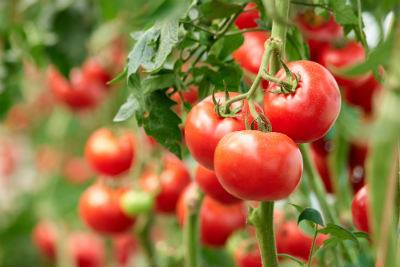 Tomatoes are in season and what better way to enjoy fresh local produce than at the Harrisonburg Farmers Market's annual Tomatofest on Saturday, Aug. 13 from 8 a.m. to 1 p.m. at the Turner Pavilion in Downtown Harrisonburg.
Live music, raffles, demos and more are planned for this year's festival. One highlight is a tomato cooking demonstration by popular local chef Beau Floyd. As in the past, there will be official tomato judging where all market vendors have an opportunity to submit their best tomatoes for comparison and judging. Stop by the market at 11  a.m. to witness the judging and recognition to the winning tomato vendor.
The schedule includes:
8 a.m. to 10 a.m. Music by Andrew Magruder
9:30 a.m. Tomato cooking demo by chef Beau Floyd (limited samples available)
11 a.m. Tomato judging
11 a.m. to 1 p.m. Reggae in the Valley
There will be three raffle giveaway Baskets where proceeds go to meals for unhoused community.
For more information, contact market manager Halee Jones at [email protected] or (540) 476-3377.