Annual Lights of Love tree lighting ceremony at Augusta Health on Dec. 7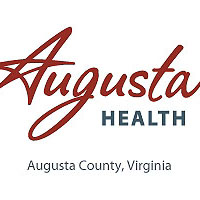 Life, with its ever-changing and unpredictable path, can often come full circle—a maxim related in a story told by Anne Seaton, a Hospice Advisory Board member.
She tells of a gracious, successful and joyful couple—members of her church—who received support from Hospice of the Shenandoah during the husband's last days, spent at Shenandoah House.  He was able to receive many visitors there, and often expressed the he felt comfortable and warm at Shenandoah House, not anxious or afraid.  As someone who had a love of the outdoors, he appreciated that most mornings he could look out his window and see deer and the woods.  He believed that Shenandoah House was a "taste of heaven".
Later, as Ann was paging through papers and records, she discovered the legacy this man had left behind.  In the early days of Shenandoah House, he had been a donor to the cause—never imagining his life would be so blessed by something he helped create.  "As we continue to support Hospice and Shenandoah House," she says, "so one day we may be the ones who need its support."
Throughout 2014, 49 people have been residents at the Shenandoah House.  Of those, 34 were helped by the Gifted Care Program.
The annual Lights of Love Christmas Tree Lighting Celebration, benefitting the Gifted Care Program at the Shenandoah House and the Nursing Scholarship Program, will be Sunday, December 7 at 4:30 pm in the Augusta Health Atrium Lobby.  The event, hosted by the Augusta Health Auxiliary, includes the lighting of the tree, holiday musical entertainment by Faithful Praise, and refreshments.  To purchase an ornament in honor or in memory of a loved one, or for more information about the event, please call Augusta Health Volunteer Services at 540.332.4740 or 540.932.4740.
Augusta Health is an independent, nonprofit community hospital whose mission is to promote the health and well-being of our community through access to excellent care.  Named one of the 100 Top Hospitals in America by Thomson Reuters in both 2011 and 2012, Augusta Health has also been nationally recognized by HealthGrades for clinical excellence and patient safety and has been named one of America's 100 Best Hospital by HealthGrades.  For more information about Augusta Health, its programs or its services, please contact public relations at 540.245.7329 or 540.221.7329, or visit our website, www.augustahealth.com.
Comments