Anger over Iranian economy not going away, according to Virginia Tech expert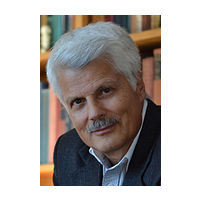 Anti-government protests in Iran have died down, but anger over a stagnant economy won't be going away anytime soon, according to a Virginia Tech expert on the economics of the Middle East.
Djavad Salehi-Isfahani, professor of economics in the Pamplin College of Business, points to promises of prosperity after the nuclear deal with the West.
"President Hassan Rouhani raised expectations of economic improvement beyond what he could deliver.  His main strategy for getting the economy moving was the nuclear deal, which has also fallen short of expectations, in part because of Trump and in part because of Iran's own internal problems, such as a heavy shadow of state enterprises and insolvent banks" said Salehi-Isfahani.
Salehi-Isfahani points to several misunderstandings, prevalent in western thought about Iran and the Middle East.
"Many western observers, particularly U.S. conservatives, believe that Iranians are interested in a large scale revolt and regime change.  They also misunderstand how much the poor have done better under the Islamic Republic than under the pro-west Shah," said Salehi-Isfahani, a Nonresident Senior Fellow for Global Economy and Development at the Brookings Institution, and a research fellow at the Economic Research Forum (ERF) in Cairo.
"Most Iranians view U.S. intentions with suspicion, and fear the chaos that might ensue as it did in countries that U.S. intervened in — Afghanistan, Iraq and Libya," he said.
One potential fallout from the recent unrests, according to Salehi-Isfahani, "especially if the are followed by government crackdown, is that Rouhani may abandon his pro-market and pro-globalization projects and return to populist policies of his predecessor."