AMI Farm at Augusta Health now offering community classes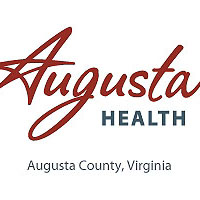 The AMI Farm at Augusta Health is launching the first of its ongoing series of educational offerings, with opportunities for the community to learn about organic gardening through hands-on experiences. Workshops will also cover whole-foods nutrition, cooking and food preparation, and explore our food system. This joint venture of AMI and Augusta Health, launched this year, is dedicated to raising awareness about the importance of healthy eating, sustainable growing practices, and the idea that access to excellent health care includes access to healthy food.
What is the Food System, and Where Do I Fit?
Thursday, March 22, 2018, 6:00-7:30 PM
AMI classroom, Augusta Health Fitness Building, Room 119
Food seems pretty simple, but if we imagine that the story of our food begins on our plate, we might miss a lot. Join us as we investigate the many connections that impact the food we eat and learn about inspiring efforts across the country to rewrite the narratives of food, farming, and community.
Planning and Planting Your Garden
Tuesday, March 27, 2018, 6:00-7:30 PM
AMI classroom, Augusta Health Fitness Building, Room 119
For new and novice gardeners, this is an opportunity to learn everything you need to know to start your garden at home. Never grown food before? Don't have much space? Live on the fourth floor? We can handle that. We'll discuss growing techniques from rows, to raised beds, to containers, and do some hands-on seed starting. You'll leave with a garden plan suited to your situation, seeds to nurture, and most importantly, the inspiration to get growing!
The March classes will be taught by AMI Fellow, Grayson Shelor. To register, contact Grayson at [email protected], 540.886.0160, or visit the AMI website (www.alleghenymountaininstitute.org) to sign up online.
About Allegheny Mountain Farm at Augusta Health
This innovative farm-to-hospital initiative is a collaboration that is rooted in the idea that access to excellent health care includes access to healthy food. The AMI Farm at Augusta Health provides food to the hospital and promotes health and wellbeing in the community through workshops and opportunities to learn about nutrition, food preparation, gardening, sustainable agriculture, and more. The "Food Farmacy" program provides at-risk patients with" prescriptions" for fresh produce and classes that support wellness and encourage healthy lifestyles. The project is dedicated to providing better access to nutrient dense, fresh local foods, and building healthier bodies and a stronger, more resilient community.
Allegheny Mountain Institute (AMI) is a 501(c) 3 educational nonprofit organization, with the mission to cultivate healthy communities through food and education. AMI envisions a thriving network of collaborative, vibrant, communities that value the connection between food and health, and works tosupport our region in developing a more secure and healthy food system. AMI's Fellowship program provides a model for hands-on agricultural training that cultivates leaders and educators in sustainable and regenerative practices and prepares individuals to become teachers and ambassadors for a viable accessible local food system. For more information about AMI and its programs, please visit ww.alleghenymountaininsitute.org.
Augusta Health is an independent, community owned, not for profit hospital, whose mission is to promote the health and wellbeing of its community through access to excellent care. Named one of the 100 Top Hospitals in America by Thomson Reuters/Truven in 2011 and 2012, Augusta Health has also been nationally recognized by HealthGrades as one of America's 50 Best Hospitals for clinical excellence and patient safety for three consecutive years. For more information about Augusta Health, its programs and services, please visit www.augustahealth.com.