Alligator brings vintage Grateful Dead jams to Freefall at IX Art Park
This Saturday's Freefall Music & Art Series at the IX Art Park features a terrific Charlottesville combination: vintage Grateful Dead jams, fantastic fall weather, great people, and local brews & food trucks.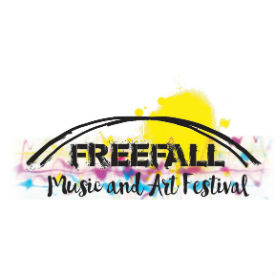 WTJU 91.1 FM and the IX Art Park are excited to bring local music powerhouses Alligator to the Freefall stage – this Saturday, October 14, 5 – 9 p.m. at the IX Art Park, 522 2nd Street SE in Charlottesville.
Alligator is an all-star Charlottesville band playing early vintage Grateful Dead. The group focuses on the energy, instrumental interplay and experimentation of the early days of one of the 20th century's most unique bands.
"Listening to the band sounds just like dropping the needle into an old 45, but without the scratchy and warped disc," said Brian Wimer, director of the IX Art Park. "They play some mind altering, transformative music that we dig at the IX Art Park."
Beatles tribute band Das Homage opens, adding some all-you-need-is-love vibe to the party.
Freefall 2017 is the third annual fall concert series presented by WTJU 91.1 FM and the IX Art Park. Each weekend in the fall, these two local arts institutions team up to bring our community together through shared music experiences. The Freefall concerts are a weekly opportunity to explore creative possibilities and dream big.
The Freefall concerts take place every Saturday, 5-9 p.m. through October 28. Each family-friendly event in the Freefall series features FREE outdoor live music, art, local brews, food trucks, and beautiful fall weather at the IX Art Park, 522 2nd Street SE in Charlottesville.
The full schedule is online at freefallcville.com.
Comments