Top News
All-male troupe to rock the house at River City Radio Hour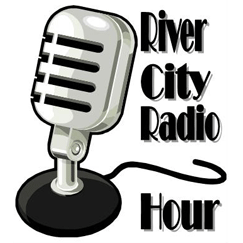 The November River City Radio Hour, set for Friday night, will be a evening of entertainment by an all male troupe. For the first time in its history, the 7:30 performance of the Radio Hour will feature music, drama, and comedy exclusively by men.
Along with the Boogie Kings, Brian Buchanan and Brant Fife will supply the music. Stewart Hall will bring the laughter. And the CCC Boys of part three of WTA's original play Shenandoah Moon will provide the drama.
Brian Buchanan is a singer, songwriter and guitarist who is no stranger to country music. He performs regionally with the Virginia Dreams Center Stage and is a regular on WVPT's Sheandoah Jamboree.  His new c.d. project, Around The Bend is a mix of new original material and classic country songs, all deeply rooted in the traditional country style.
Brant Fife is an emerging vocalist.  A senior at Waynesboro High School and a member of  the Valley Governor's School for the Arts, Brant is a veteran of the area theatres,  most recently as a performer  in ShenanArts' The Burnt Part Boysand Oak Grove Theatre's  Monty Python's Spamalot.
Stewart Hall returns to the Radio Hour with a set of new jokes.  He will also treat the audience to one of his favorite poems.
Part Three of Shenandoah Moon introduces the Civilian Conservation Corp boys.  The recruits from the North meet the Southern natives at the Lyndhurst Camp.  From confrontation to friendship, the CCC boys become the best barracks on the Blue Ridge.
Completing the evening is The Boogie Kings under the direction of Richard Adams with William Hays on keyboard and J T Fauber at the drums.
Admission to the Friday River City Radio Hour is Pay-What-You-Will at the door with open seating.  There are no advanced reservations.
For more information call the WTA office at 540-943-9999 or visit the Wayne Theatre website, www.waynetheatre.org