Politics
AG Garland moves to unseal Trump search warrant: Your move, Mr. President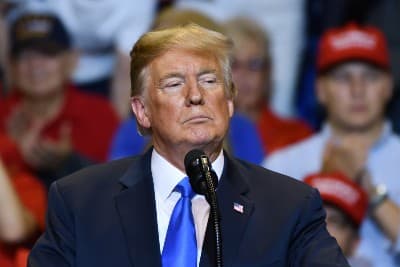 Attorney General Merrick Garland has called Donald Trump's bluff, indicating Thursday that the Department of Justice has filed a motion in a Florida federal court to unseal a search warrant it had obtained related to an ongoing investigation into top-secret documents believed to be in the former president's possession.
"The department filed the motion to make public the warrant and receipt in light of the former president's public confirmation of the search, the surrounding circumstances, and the substantial public interest in this matter," Garland said in a Thursday afternoon news conference.
Trump would need to sign off on the public release of the warrant, and a related property receipt, and has until 3 p.m. Friday to authorize the release of the two documents.
His first public comments after Garland's presser didn't address the release of the warrant, but focused instead on repeating his claim that he had been "cooperating fully" with the investigation, and on complaining that the FBI had "rummaged" through former first lady Melania Trump's closets and left the area "in a relative mess."
The effort at obfuscation from Trump is in line with reporting from the New York Times indicating that Trump allies are discussing the possibility of challenging the motion from the DOJ to unseal the search warrant, and that senior Republicans have been warned not to continue to be aggressive in criticizing the Justice Department and FBI over the matter, out of an expectation that the release of information as to what was found in the search will be damaging when it is made public.
Contrary to Trump's claims regarding his cooperation, it is now known that he received a subpoena this spring in connection with the search for sensitive documents that he had failed to turn over earlier in the year. Two people who spoke to the Times who had been briefed on the classified documents being sought said they were so sensitive in nature, and related to national security, that the Justice Department had to act.
The FBI left a two-page manifest of what was taken in Monday's search that could be made public, though it is expected that any classified material that would be on the list would be redacted.
A person with knowledge of the details of the manifest told the Times that the inventory provided to Trump's legal team does reference an array of sensitive material, including a number of confidential documents and some labeled "top secret."