ACLU of Virginia applauds ruling abolishing life without parole for most juvenile offenders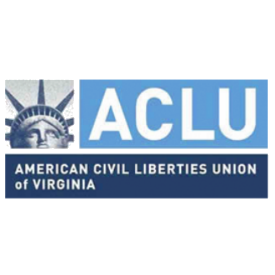 The ACLU of Virginia welcomed this week's federal court ruling that Virginia may not sentence juveniles convicted of offenses other than homicide to life without parole, and called on Virginia Attorney General Mark Herring to accept the court's ruling rather than appeal it.
"Putting a child in prison for life plainly violates the Constitution, and we hope the Attorney General will accept the court's decision and work to help Virginia comply rather than appeal," said Rob Poggenklass, Tony Dunn Legal Fellow at the ACLU of Virginia. "The Attorney General should not ask an appellate court to condemn this young man to a life without the slightest hope of seeing the outside of a prison during his adult life."
The federal court's decision does not mean that the prisoner, Dennis LeBlanc, will be released. The court remanded the case to the Virginia Beach Circuit Court for resentencing.
LeBlanc was convicted of rape and kidnapping for acts that took place when he was 16 years old. A Virginia Beach court sentenced him to serve two life sentences. Because the offenses were committed in 1999 – four years after Virginia abolished parole – LeBlanc would have spent the rest of his life in prison for crimes he committed as a child.
"From the inception of the juvenile justice system, reformers recognized that children ought to be treated differently within the criminal justice system," wrote Judge Arenda Allen in this week's ruling. "Plainly, the Supreme Court has recognized that differences between children and adults must be taken into account when considering sentencing policies."
In a 2012 decision in LeBlanc's case, the Supreme Court of Virginia had held that because LeBlanc could ask for geriatric release, his sentence did not amount to life without the possibility of parole. The federal court this week rejected that logic, finding that Virginia's geriatric release provision does not provide juvenile prisoners with a "meaningful" and "realistic" opportunity for release, as the Constitution requires.
"This decision reaffirms that condemning children to life behind bars is cruel and unusual punishment," said Poggenklass.
The federal court's ruling in LeBlanc v. Mathena is here.
Comments