ACC Power Poll: Feb. 5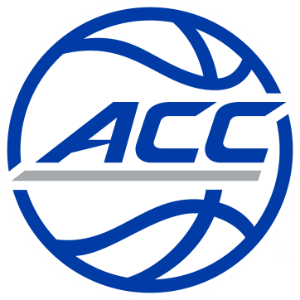 Clemson is the big mover in this week's ACC Power Poll, for reasons having to do with Clemson, and reasons having to do with Duke.
First, to the Clemson side of the ledger. The Tigers (19-4, 8-3 ACC) seemed destined to fade after losing its second-leading scorer, Donte Grantham, and looked to be doing so in its first game after losing him, getting beat down in a 61-36 loss at Virginia on Jan. 23.
To Clemson's credit, though, the ship seems to have gotten righted, and the Tigers haven't lost since, with road wins at Georgia Tech and Wake Forest sandwiched around a win over North Carolina.
Now, to Duke, which was a solid #2 in our Power Poll last week after its 65-63 loss to Virginia.
There's no way to explain away the loss on Saturday to St. John's, which had lost 11 straight coming in.
Honestly, holding the Blue Devils (19-4, 7-3 ACC) in the third spot is based entirely on resume, because the stink of that loss doesn't go away with a warehouse of Febreeze.
NCAA Bubble Watch
ESPN bracketologist Joe Lunardi has nine ACC teams getting bids, with North Carolina State (16-7, 6-4 ACC, RPI 61) and Virginia Tech (16-7, 5-5 ACC, RPI 65) among his last four getting in.
Lunardi has Syracuse (15-8, 4-6 ACC, RPI 45) on his Next Four Out list, basically his seventh team left out of the brackets.
Scott German
Virginia
Clemson
Duke
Miami
North Carolina State
Louisville
Florida State
UNC
Virginia Tech
Syracuse
Boston College
Georgia Tech
Wake Forest
Notre Dame
Pitt
Chris Graham
Virginia
Clemson
Duke
Miami
Florida State
Louisville
North Carolina State
UNC
Syracuse
Virginia Tech
Boston College
Georgia Tech
Wake Forest
Notre Dame
Pitt