ACC Power Poll: Feb. 19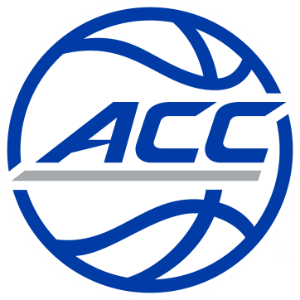 Remember when North Carolina was thisclose to being dead and buried? This week's ACC Power Poll has the Tar Heels as the consensus #2.
That's what happens when you respond to a three-game mid-season losing streak by running off five straight wins, most recently winning by 17 at Louisville on Saturday night.
UNC (21-7, 10-5 ACC) finishes with a tough three-game stretch – at Syracuse, home against Miami, then at Duke on the final day of the regular season.
This week's #3 team, Duke (22-5, 10-4 ACC), still has four games left, three at home (Louisville, Syracuse and UNC) and one on the road, at Virginia Tech.
Presumably, the Duke-UNC finale could be for the #2 seed in the 2018 ACC Tournament, which means … not all that much. The winning team gets to wear the home team uniforms on Friday night, basically.
Still in the mix: Clemson (20-6, 9-5 ACC), this week's #4. The Tigers have the most favorable schedule – at Virginia Tech, Georgia Tech and Florida State at home, at Syracuse to finish. The focus there should be on wrapping up a double-bye.
NCAA Tournament Watch
NCAA Locks: Virginia (RPI 1), Duke (RPI 4), UNC (RPI 5), Clemson (RPI 9)
Good, But Work to Do: Syracuse (RPI 37), Miami (RPI 38), Florida State (RPI 41)
Can't Afford a Hiccup: Louisville (RPI 49), Virginia Tech (RPI 54)
Teetering: North Carolina State (RPI 60)
Scott German
Virginia
North Carolina
Duke
Clemson
Louisville
Virginia Tech
North Carolina State
Florida State
Miami
Syracuse
Boston College
Notre Dame
Georgia Tech
Wake Forest
Pitt
Notes
UNC moves up after starting to resemble the defending national champions.
Clemson trending downwards as they begin to feel the loss of its second-leading scorer.
Georgia Tech, Wake Forest and Pitt will all be looking for a new head coach in less than a month.
Chris Graham
Virginia
North Carolina
Duke
Clemson
Virginia Tech
Louisville
North Carolina State
Florida State
Syracuse
Miami
Boston College
Notre Dame
Georgia Tech
Wake Forest
Pitt