ACC Debate Tournament this weekend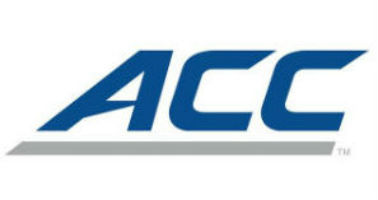 The fourth annual Atlantic Coast Conference Debate Championship Tournament will be hosted by Clemson University March 3-4. The ACC Debate Championship Tournament sets schools of the ACC against each other in a fierce academic debate.
The tournament is a program of the ACC Academic Consortium, which leverages the athletic associations and identities among the 15 ACC institutions in order to enrich the educational missions of each.
"Debate competitions build life skills—listening, advocating, writing, speaking, understanding contrary ideas and recognizing difference among listeners," said Dave Brown, coordinator of the ACC Academic Consortium and provost emeritus of Wake Forest University. "Our 15 universities know each other well because of athletic competitions. It's natural and wonderful that athletic familiarity enhances academic collaboration, athletic competition encourages academic competition."
This year's topic centers on medical ethics, with competitors debating both sides of the issue "In the instance where a patient is reliant on sustained medical treatment to stay alive, This House Supports the use of a panel of medical and ethical experts, including a patient's doctor, to make a binding decision for or against the provision of life-extending care."
"This year's topic was spurred from a lot of conversations I've had with my students, and I think it's an important discussion to have, especially considering the cost of healthcare," said Lindsey Dixon, Director of Forensics at Clemson. "We thought it would be really interesting to see how it plays out in a format like this. We spend more in the last six months of our lives than we do in our entire lives leading up to that. Knowing that and how expensive healthcare is, the students will discuss if it should be patient-centered care, or should doctors and ethicists be making decisions."
"Debate has played a defining role in my life, and I am looking forward to engaging in and celebrating the activity with other members of ACC schools," added Marina Shew, President of the Clemson University Debate Society. "I believe this topic is interesting and often overlooked, and by choosing this topic, we aimed to refocus the conversation off of more traditional discussions, such as the funding of healthcare, and onto its integral structural components. Teams will be having really productive discussions about a fundamental process that can affect all of us."
For the tournament, each university will send one or two teams, each comprised of two undergraduate students. Each debate sets the team from one university against the team from another university in an organized format designed to encourage a public-audience style debate. Judges evaluate the delivery, argumentation, and clash in the debate, and declare a winner. Each debate lasts approximately one hour. The debate format is based on the Lafayette Debates, a hybrid between intercollegiate policy and parliamentary formats.
Each team will compete in at least four preliminary debates, with a winner selected and each individual speaker awarded points on a 30-point scale. The team with the most wins from each division will debate in a final round to determine the ACC champion. The winner keeps the traveling Championship Trophy for the subsequent year.
Recordings of rounds of the debate will be available to view on event's YouTube channel.
Last April, the University of Miami School of Communications hosted the event. Brent Mitchell and Adam Tomasi led Wake Forest to its third consecutive victory, narrowly defeating the University of Miami in the final round of the ACC Debate Championship. Competitors were tasked with debating both sides of the topic, "Should The Electoral College Be Abolished?"
Building upon the collegiality and the desire for success nurtured by athletic competition among the league's 15 universities, the mission of the ACCAC is to enhance the academic experience of all students (athletes and non-athletes) and the success of faculty and administrators through collaborative programs, ideas and recognitions.
By sharing resources and expertise, ACC institutions are providing an enhanced level of access to learning and discovery. Created nearly 15 years ago, the ACC's Council of Presidents earmarked league revenue from the Dr Pepper ACC Football Championship Game to fund several academic initiatives, and today ACCAC programs continue to reach record numbers of students and faculty through the events highlighted below. For more information visit http://acciac.org.