ACC coaches vote Malcolm Brogdon player of the year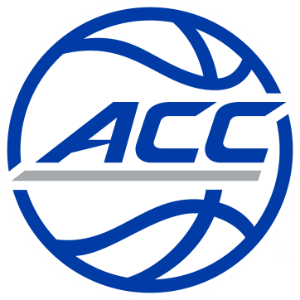 Virginia senior Malcolm Brogdon has been voted the ACC Player of the Year by the league's head coaches and leads that group's list of postseason honors and all-conference teams.
Brogdon was also voted the ACC Defensive Player of the Year, and Duke's Brandon Ingram was the overwhelming choice as the ACC Freshman of the Year.
Miami's Jim Larrañaga was voted the ACC Coach of the Year, while North Carolina junior Isaiah Hicks earned recognition as Sixth Man of the Year. Clemson junior Jaron Blossomgame and Duke sophomore Grayson Allen tied in the coaches' voting for the ACC's Most Improved Player.
Brogdon and North Carolina senior Brice Johnson were unanimous choices to the All-ACC first team. They are joined by NC State junior Anthony "Cat" Barber, Duke's Allen and Clemson's Blossomgame.
A native of Atlanta, Brogdon led the Cavaliers to a 24-6 overall record, a 13-5 ACC mark and the No. 2 seed for this week's New York Life ACC Tournament at the Verizon Center in Washington, D.C. He enters the ACC Tournament as the league's fourth-leading scorer at 18.4 points per game and ranks 10th in field goal percentage (.474).
Brogdon ranks second among ACC free-throw shooters (.878 percent) and made 42 consecutive from the foul line late in the season. He leads a Virginia defensive unit that has limited opponents to an ACC-low 59.6 points per game and ranks fourth in field goal percentage defense (.416 percent).
North Carolina's Johnson leads the ACC in rebounding (10.8) and field goal percentage (.606) while ranking sixth in scoring at 16.8 points per game. He led the Tar Heels (25-6, 14-4 ACC) to the regular-season title with a league-leading 19 double-doubles (12 in ACC play) and has posted two games with more than 20 rebounds.
NC State's Barber leads the conference in scoring at 23.4 points per game and has scored 30-or-more points an ACC-leading eight times this season. The junior guard also ranks among the conference leaders in assists per game (4.3) while pulling down 4.6 rebounds and playing a league-leading 38.7 minutes per game.
Duke's Allen ranks second among ACC scorers with 21.5 points per game, fourth in 3-point shooting (.423 percent) and eighth in overall shooting from the floor (.475 percent). He joins Virginia's Brogdon and North Carolina's Johnson as an Oscar Robertson Trophy finalist after scoring in double figures in 29 games (20 straight entering the ACC Tournament).
Clemson's Blossomgame averages 18.6 points per game to rank third in the conference and has scored 20-or-more points in 15 games. Blossomgame's big scoring nights have included games of 33 and 31 points. Blossomgame ranks among the ACC leaders in field goal percentage (.516) and is averaging 6.7 rebounds per game.
Notre Dame's Demetrius Jackson (15.9 ppg, 4.97 apg), Miami's Sheldon McClellan (15.7 ppg, .852 FT percentage), Duke's Ingram (16.7 ppg, 6.8 rpg), Syracuse's Michael Gbinije (17.6 ppg, 4.5 apg) and Georgia Tech's Marcus Georges-Hunt (16.6 ppg, 18.1 ppg in ACC play) comprise the coaches' All-ACC second team.
Louisville's Damion Lee (15.7 ppg, .843 FT percentage), Virginia's Anthony Gill (13.6 ppg, .556 FG percentage), Pitt's Michael Young (16.1 ppg, 54 percent shooting from the floor), Notre Dame's Zach Auguste (14.5 ppg, 10.4 rpg) and Miami's Tonye Jekiri (9.1 rpg, .525 shooting percentage) earned third-team All-ACC honors in the coaches' voting.
Duke's Ingram ranks seventh among conference scorers (16.7 ppg), 14th in rebounding (6.8) and ninth in blocked shots (1.42). Ingram is the third consecutive Duke player to be recognized as ACC Freshman of the Year by the league's head coaches
Miami's Larrañaga was chosen the ACC Coach of the Year for the second time in the four seasons the coaches have voted on postseason honors. Miami (24-6 overall) shared second place in the final ACC standings and enters the ACC Tournament as the No. 3 seed. The Hurricanes went 9-0 in home conference games and are 5-2 against fellow ranked teams. Miami is currently ranked seventh nationally and has been ranked among the nation's top 15 for a school-record 12 weeks this season.
Hicks helped North Carolina to its regular-season first-place finish by averaging 9.2 points and 4.5 rebounds while shooting .606 percent from the floor and .757 percent from the foul line. Hicks has come off of the bench in 28 of the Tar Heels' 31 games while averaging 18.1 minutes.
Duke's Ingram is joined on the All-ACC Freshman Team by Florida State's Dwayne Bacon (15.8 ppg) and Malik Beasley (15.7 ppg), Syracuse's Malachi Richardson (13.2 ppg) and Wake Forest's Bryant Crawford (13.6 ppg).
Miami's Jekiri, Syracuse's Gbinije, Clemson's Landry Nnoko, North Carolina's Johnson and Louisville's Chinanu Onuaku join Brogdon on the 2015-16 All-ACC Defensive Team.
2016 ACC Basketball Postseason Honors (Coaches)
All-Atlantic Coast Conference
(5 points for first-team vote, 3 points for second-team, 1 point for third-team)
First Team
Brice Johnson, Sr., North Carolina *75
Malcolm Brogdon, Sr., Virginia *75
Grayson Allen, So., Duke 69
Jaron Blossomgame, Jr., Clemson 65
Cat Barber, Jr., NC State 60
Second Team
Demetrius Jackson, Jr., Notre Dame 45
Sheldon McClellan, Sr., Miami 44
Brandon Ingram, Fr., Duke 41
Michael Gbinije, Sr., Syracuse 36
Marcus Georges-Hunt, Sr., Georgia Tech 32
Third Team
Damion Lee, Sr., Louisville 30
Anthony Gill, Sr., Virginia 21
Michael Young, Jr., Pittsburgh 15
Zach Auguste, Sr., Notre Dame 9
Tonye Jekiri, Sr., Miami 9
Honorable Mention:
Malik Beasley, Florida State, Fr.; Zach LeDay, Jr., Virginia Tech; Chinanu Onuaku, So., Louisville; London Perrantes, Jr., Virginia; Devin Thomas, Sr., Wake Forest.
All-ACC Freshman Team
Brandon Ingram, Duke 15
Malik Beasley, Florida State 15
Dwayne Bacon, Florida State 14
Malachi Richardson, Syracuse 14
Bryant Crawford, Wake Forest 8
All-ACC Defensive Team
Malcolm Brogdon, Sr., Virginia 15
Tonye Jekiri, Sr., Miami 12
Michael Gbinije, Sr., Syracuse 8
Landry Nnoko, Sr., Clemson 8
Chinanu Onuaku, So., Louisville 6
Brice Johnson, Sr., North Carolina 6
ACC Player of the Year
Malcolm Brogdon, Sr., Virginia
ACC Freshman of the Year
Brandon Ingram, Duke
ACC Coach of the Year
Jim Larrañaga, Miami
ACC Defensive Player of the Year
Malcolm Brogdon, Sr., Virginia
ACC Most Improved Players of the Year
Jaron Blossomgame, Jr., Clemson
Grayson Allen, So., Duke
Sixth Man of the Year
Isaiah Hicks, Jr., North Carolina
* Unanimous selection
Comments