AAA: Spring gas price hike coming your way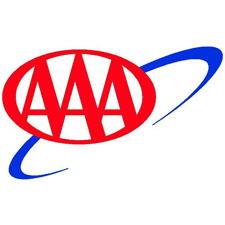 For the first quarter of the year, gas prices have been expensive. On average, motorists are paying a quarter more than at the same time last year. While pump prices have dipped in recent weeks, this is not a trend consumers should expect to linger. AAA forecasts the national gas price average will be as much as $2.70/gallon this spring – a costly pump price Americans have not paid since summer of 2015 when prices hit $2.81.
"Rising gas prices will put a strain on consumer wallets heading into spring this year," said Tammy Arnette, Senior Public Affairs Specialist for AAA.  "Virginia drivers will feel the impact of higher gas prices; however, the good news is Virginia continues to have some of the lowest gas prices in the country."
A new AAA survey found the vast majority of consumers would change their driving habits or lifestyle to offset higher gas prices. One in four say they would start making changes at $2.75, while 40 percent say $3.00 is their tipping point. Changes consumers said they would make include combining errands or trips (79%), driving less (73%), reducing shopping or dining out (61%), delaying major purchases (50%) and driving more fuel-efficient vehicles (46%).
AAA does not expect the national gas price to be reminiscent of 2011-2014, when motorists were paying on average $3.47/gallon. While some states, like California, may see $4/gallon, it will be temporary.
"Motorists will start to see gas prices make their spring spike in early April when refinery maintenance is expected to wrap-up along with the switchover to a more expensive summer-blend of gasoline," said Arnette. "AAA encourages drivers to properly maintain vehicles and take advantage of gas price loyalty programs to help off-set rising gas prices."
Fuel Savings Tips for Consumers
According to the AAA Foundation for Traffic Safety's American Driving Survey, on average Americans drive 32 miles a day and spend 51 minutes behind the wheel. AAA offers a few ways to conserve fuel:
Slow down. The faster you drive the more fuel you use. Every 5 mph over 50 mph is like paying an additional $0.18 per gallon, according to the Department of Energy.
Share work or school rides by carpooling or consider public transportation.
Do not use your trunk for storage. The heavier your car, the more fuel it uses.
Combine errands. If possible, park in a central spot and walk from place to place.
Accelerate gently, brake gradually and avoid hard stops. Driving aggressively causes your engine to work harder costing more in fuel. It can lower your gas mileage by 33% at highway speeds and by 5% around town.
Air filters. Air filters clogged with dirt, dust, and insects can prevent an even exchange of air intake that wastes gas and causes the engine to lose power.
Keep the tires properly inflated. Vehicles with under-inflated tires can cause a drag on the vehicle that is like driving with the parking brake slightly on. The correct PSI for the vehicle is located on the driver side doorjamb not on the sidewall of the tire. The PSI on the sidewall of the tire is the maximum PSI for the tire, not the vehicle PSI recommendation.