AAA: Nearly 1.2 million Virginians to kick off summer with a Memorial Day getaway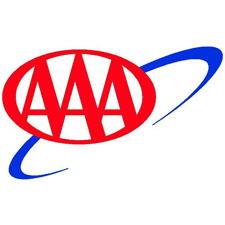 Memorial Day marks the unofficial start of summer, and Americans will kick off the season by traveling in near-record numbers. According to AAA, nearly 1.2 million Virginians will travel this Memorial Day weekend, nearly 5 percent more than last year, the most in more than a dozen years and 52 thousand more than last year.
Nationally, more than 41.5 million Americans will travel, also up nearly 5 percent and the highest number since 2005. "A strong economy and growing consumer confidence are giving Americans all the motivation they need to kick off what we expect to be a busy summer travel season with a Memorial Day getaway," said Martha Mitchell Meade, Manager Public and Government Relations – AAA Mid-Atlantic.
Over 1 million people will travel Virginia roads for the five day holiday period between Thursday and Monday. That is 45 thousand more than just last year (up 4.6 percent). Airline travel is also up significantly (7.4 percent) with 95 thousand people hitting the airways, close to 6.5 thousand more than last year.
Drivers Beware: Worst Times to Hit the Road
Virginia holiday travelers are part of the nearly 2 million additional people heading out across the country to celebrate the beginning of summer. INRIX, a global transportation analytics company, expects travel delays on major roads could be two to three times longer than normal in major cities. The busiest times on America's roadways are expected to be Thursdayand Friday (May 24-25) in the late afternoon and early evening as commuters mix with holiday travelers.
Gas Prices
Gas prices are expected to be higher than expected for those who made the decision to take a Memorial Day trip before last week. The average price for a gallon self-serve regular today is approximately 57-60 cents higher across the country and in Virginia than it was last year at this time. Prices in some local areas are up as much as six cents in the last week and about 17 cents in the past month.
Oil prices climbed to new highs for 2018 last week, following President Trump's decision to re-impose economic sanctions on Iran and withdraw the U.S. from the Iran Nuclear Deal. These sanctions are forecasted to decrease Iran's crude exports, contributing to already declining global crude supplies amid growing global demand.
Increased fears of instability in the region have also pushed the price of oil (the biggest stressor on pump prices) to over $71 per barrel, $20 more than this time last year. "While gas prices are expected to be the highest since 2014, and rising, they are not expected to deter travelers this Memorial Day weekend," added Meade.
AAA to Rescue more than 6,000 motorists in Virginia
AAA expects to rescue more than 6,000 in VA and 340,000 motorists at the roadside this Memorial Day weekend. Dead batteries, lockouts and flat tires will be the leading reasons AAA members will experience car trouble.
Before hitting the road, make sure your vehicle is road-trip ready. Make a good B-E-T to stay on the road this summer by having your Battery tested, looking for Engine coolant leaks and checking Tire condition. Be prepared for emergencies with a mobile phone and car charger, a flashlight with extra batteries, a first-aid kit, a basic toolkit, and drinking water and snacks for all passengers.
"Memorial day trips represent a celebration of not only those who lost their lives fighting for our country but also the beginning of the summer travel season. Heading out with a well prepared and maintained car will dramatically reduce motorists' risk of being stranded," added Meade.
Safety/Police Enforcement
The Memorial Day holiday is the start of the summer vacation season when roads are busy with vacation bound drivers, inexperienced teen drivers and when the care-free vacation attitude is in full swing. It is not, nor is there ever, a time, however, for care-free driving but rather a period when focus on safety is critical.
Virginia's local law enforcement and Virginia State Police will participate in the national Click It or Ticket campaign from today, May 21, through June 3, 2018, in an effort to save lives through increased seat belt use.
Click It or Ticket is in advance of and includes the Memorial Day holiday, one of the busiest travel weekends of the year.
In Virginia last year, almost 37,000 people were convicted of a safety restraint violation. Also in 2017, 52 percent of people killed inside a motor vehicle were not wearing safety restraints, and 3,512 people were injured while unrestrained in a crash.
"Wearing a seat belt is the most important action that an individual can take to increase the odds of surviving a motor vehicle crash," said George Bishop, Deputy Commissioner for Highway Safety for the Virginia Department of Motor Vehicles. "Our purpose with Click It Or Ticket is to save lives by stepping up enforcement of seat belt laws in Virginia, educating Virginians on the dangers of not wearing seatbelts, and persuading everyone to buckle up – every seat, every trip."
Virginia's statewide 2017 seat belt use rate was 85.3 percent, the highest ever recorded in the Commonwealth, but still lower than the national average of 89.7 percent. The Virginia rate was 79 percent in 2016, 80.9 percent in 2015, 77.3 percent in 2014, 79.7 percent in 2013 and 78.4 percent in 2012.
As part of its continued efforts to increase safety on Virginia's highways, Virginia State Police will once again be participating in the Operation C.A.R.E. (Crash Awareness and Reduction Effort) traffic safety initiative and conducting high visibility enforcement during the holiday weekend. Last year, state troopers cited 10,337 speeders, 2,395 reckless drivers, and 820 individuals who failed to buckle up and arrested 109 drunk drivers.
In 2017, there was an alarming 11 percent increase in traffic fatalities with the annual total rising to 843 up from 761 in 2016. Virginia State Police is urging motorists to do their part to help reduce the number of traffic deaths in 2018 by making safety a priority as they embark on their travels this weekend and throughout the year.
"Safety is everyone's responsibility," said Colonel Gary T. Settle, Virginia State Police Superintendent. "It doesn't matter where you're sitting in the car, adopting good habits such as buckling up, eliminating distractions and never driving impaired not only has a positive impact on the safety of your family, but also the families with whom you're sharing the road."
Comments