AAA: Memorial Day gas prices lowest since 2005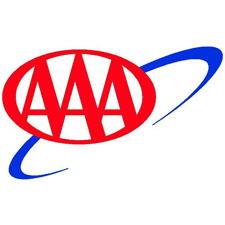 Drivers remain on target to pay the lowest gas prices for the Memorial Day holiday since 2005, according to AAA.
Though gas prices are at their highest point for the year as we approach the holiday with today's average of $2.32 per gallon, up five cents per gallon on the week and 17 cents per gallon on the month, prices remain 42 cents below year ago prices.
At the close of Thursday's formal trading session on the NYMEX, West Texas Intermediate (WTI) crude oil was up 81 cents per barrel on the week to settle at $49.48.  Global crude oil prices recently moved higher due to unexpected declines in oil production in various parts of the world. Market watchers are paying close attention to how domestic producers are responding to changes in the global price of crude and the impact of their actions on the global oil prices.
"Even with prices inching up recently, motorists are set to enjoy the lowest gas prices for the Memorial Day holiday weekend since 2005," said Martha Meade, Manager of Public and Government Affairs for AAA Mid-Atlantic. "Road trips typically rule the busy summer travel season and Memorial Day is no exception.  AAA is projecting the highest travel volume for the unofficial start of summer in 11 years."
AAA projects more than 38 million Americans will travel this Memorial Day weekend, which is an increase of 700,000 compared to a year ago. That is the second-highest Memorial Day travel volume on record and the most since 2005. Nearly 34 million (89 percent) holiday travelers will drive to their Memorial Day destinations, an increase of 2.1 percent over last year.
Comments