AAA: Gas prices nearing six-year low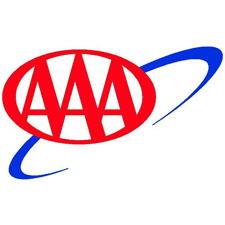 The national average gas price dropped below the 2015 low price of $2.03 (Jan. 26) and should soon fall below the $2 per gallon mark for the first time since 2009.
Pump prices have fallen for steadily and today's average price of $2.02 represents a savings of 2 cents per gallon on the week and 17 cents on the month. Significant yearly savings persist, and gas prices are discounted by 56 cents per gallon compared to this same date last year.
At the close of Friday's formal trading on the NYMEX, WTI was down $4.35 to settled at $35.62 per barrel.  This is the second Friday in a row that oil closed the week below $40 per barrel.  Crude oil prices have not seen consistent sub-$40 per barrel levels since February and March 2009, when the economy was dealing with the worst recession since the Great Depression and deep demand concerns.  Currently, the low price environment is driven by a glut of crude oil.
"The national average for a gallon of gas is 2 pennies away from the $2 mark which will help make holiday travel less expensive this year," said Martha Meade, Manager of Public and Government Affairs for AAA Mid-Atlantic.  "The drop in gas prices has been driven by increased gasoline production and an excess of crude oil, as prices for the commodity have dropped below the $40 per barrel mark, prices not seen since the Great Recession in 2009."
The year-end holidays are less than two weeks away.  Those planning to travel by car to visit family and friends for the holidays will likely enjoy the lowest gas prices of the year, a welcome holiday gift for motorists.
Comments