AAA: Gas prices inching up slightly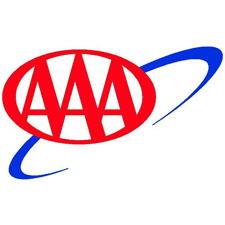 Gas prices have inched up slightly over the last few days but remain relatively stable, with today's national average price for regular unleaded gasoline at $2.32 per gallon. Today's average price is up 3 cents compared to one week ago, providing drivers with a savings of 4 cents per gallon month-over-month.
Virginia drivers are paying an average of $2.06 a gallon, up two cents from a week ago.
Significant yearly discounts remain with drivers saving 90 cents per gallon on average, largely attributed to cheaper crude oil and ample gasoline supplies. WTI closed out Friday's formal trading session on the NYMEX up $3.83 and settling at $49.49 per barrel.
Retail averages have declined 48 cents per gallon since reaching the 2015 peak price of $2.80 per gallon on June 15. Barring any major disruptions in supply, the national average is expected to move lower by the end of the year, and for the first time since 2009, could fall below the $2 per gallon benchmark.
"Gas prices tend to move lower during the autumn and winter months due to seasonal declines in both driving and gasoline demand, and pump prices have fallen during the month of October for three years in a row," said Martha Meade, Manager of Public and Government Affairs for AAA Mid-Atlantic.  "Despite upcoming seasonal refinery maintenance, there should still be more than enough gasoline to meet demand because people tend to drive less this time of year."
While gas prices typically drop during autumn and winter months, there could be some hiccups due to seasonal refinery maintenance.  This autumn's refinery maintenance season is expected to be heavier than in years past because refineries ran at such high rates during the summer.  Retail averages in some regions could temporarily rise during this maintenance period, yet prices in most areas should remain relatively low compared to recent years.
CURRENT AND PAST GAS PRICE AVERAGES
Regular Unleaded Gasoline (*indicates record high)
Today
10/11/15

Week Ago
10/4/15

Year Ago
10/11/14

National

$2.32

$2.29

$3.22

Virginia

$2.06

$2.04

$3.04

Charlottesville

$2.03

$2.00

$3.02

Norfolk Area

$2.04

$2.02

$3.09

Richmond

$1.98

$1.97

$2.93

Roanoke

$2.03

$2.01

$3.01

Crude Oil

$49.49
per barrel
(Friday 10/9/15 close)

$45.66
per barrel
(Friday 10/2/15 close)

$85.77
per barrel
(10/9/14)
Comments