AAA: Gas prices falling in Mid-Atlantic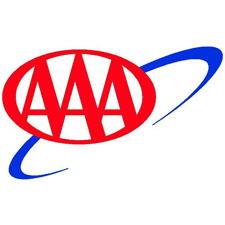 Gas prices nationally and across the Mid-Atlantic region started to fall on Labor Day weekend.
Today's national average price of $2.18 per gallon is a decrease of three cents per gallon compared to one week ago, an increase of five cents per gallon compared to one month ago and 18 cents less per gallon than last year.
In Virginia, Sunday's average price is $1.99, which is a decrease of three cents compared to one week ago, an increase of eight cents compared to one month ago and 11 cents less than last year. As of Sunday, averages across several states in the region have already fallen below $2 per gallon. New Jersey ($1.98) has the fourth lowest average in the nation and Virginia ($1.99), has the sixth lowest average in the nation.
Drivers racked up 1.58 trillion miles from January to June, a 3.3 percent increase over the same period a year earlier, notes Federal Highway Administration. New research released this week from the AAA Foundation for Traffic Safety finds that more than 87.5 percent of Americans aged 16 years and older reported driving in the past year. During this time, drivers traveled nearly 10,900 miles on average and spent more than 290 hours on the road or 12.2 days per year.
At the close of Friday's formal trading session on the NYMEX, West Texas Intermediate crude oil (WTI) closed at $45.89 per barrel. This week's price spike was the result of the Energy Information Administration's weekly report reflecting the largest drawdown in oil inventories since 1999 due to Hurricane Hermine disrupting shipping and output in the Gulf of Mexico. However, overall the forces driving the market continue to be the strength of the U.S. dollar relative to other global currencies and the potential for OPEC and non-OPEC members to agree to a freeze in oil production when countries meet in Algiers later this month. As of early afternoon Friday, crude oil was trading lower at $46.37 per barrel.
"With the conclusion of the summer driving season, lower demand combined with the changeover to cheaper-to-produce winter blend gasoline likely mean prices will move lower over the next several months barring any unexpected impact to production during the rest of hurricane season," said said Tammy Arnette, Public Affairs Specialist for AAA Mid-Atlantic.
Barring any unexpected impact to production or distribution, prices in the region should continue to drop in September due to a decrease in demand and the switch over to less costly winter-blend fuel on September 15.
According to the Oil Price Information Service (OPIS), "Drivers in the U.S. are expected to see some price relief at the gasoline pumps as retail prices are set to continue to fall over the next few months." The U.S. Energy Information Administration Short-Term Energy Outlook reports that "U.S. regular gasoline retail prices are expected to decline from an average of $2.18/gallon (gal) in August to $1.92/gal in December."
Comments