AAA: Gas prices fall to seven-month low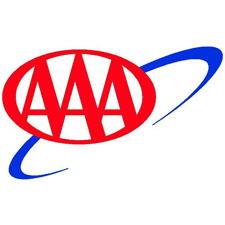 Gas prices have remained relatively stable over the past week, driven by relatively low crude oil prices, declining domestic demand for gasoline following the end of the summer driving season, and the switch to cheaper-to-produce winter-blend gasoline.
Today's national average price of gas is $2.29 per gallon, the cheapest average for this time of year since 2004. Today's average is about $1.02 per gallon less than a year ago and 13 cents less than a month ago. Gas prices are significantly cheaper than in previous years due to the relatively low cost of crude oil.
The national average price of gas in September was $2.34 per gallon, the lowest monthly average since February 2015. By comparison, the average price of gas in September 2014 was $3.39 per gallon. AAA estimates that American consumers are spending nearly $350 million less on gasoline per day compared to a year ago.
Oil prices have dropped in recent months due to abundant oil production and a weaker global economy, particularly in China. China is the world's largest oil importer, and the downturn in its economy has raised questions about the country's future oil demand. Oil supplies also remain abundant in the United States with commercial stocks about 28 percent higher than a year ago.  WTI closed out Friday's formal trading session on the NYMEX settling at $45.66 per barrel, down 4 cents from last week.
"Drivers continue to enjoy substantial savings at the pump, but even bigger savings could be in store," said Martha Meade, Manager of Public and Government Affairs for AAA Mid-Atlantic.  "Barring any major supply disruptions, the national average could test the $2 per gallon benchmark before the end of the year for the first time since 2009.  However, those in the Mid-Atlantic and Northeast regions will be watching Hurricane Joaquin's track for potential supply and production disruptions, which could send gas prices upward in the short term."
CURRENT AND PAST GAS PRICE AVERAGES
Regular Unleaded Gasoline (*indicates record high)
Today
10/4/15

Week Ago
9/25/15

Year Ago
10/4/14

National

$2.29

$2.29

$3.31

Virginia

$2.04

$2.03

$3.11

Charlottesville

$2.00

$1.99

$3.08

Norfolk Area

$2.02

$2.00

$3.16

Richmond

$1.97

$1.97

$3.04

Roanoke

$2.01

$1.99

$3.06

Crude Oil

$45.66
per barrel
(Friday 10/215 close)

$45.70
per barrel
(Friday 9/25/15 close)

$84.99
per barrel
(10/3/14)
Comments