AAA: Gas prices down for the past three weeks, signaling trend?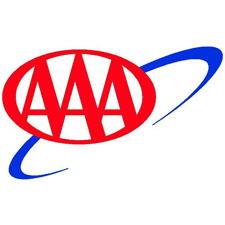 Gas prices nationally have dropped for 18 days in a row, which is the longest consecutive decline since January.  Sunday's national average price of $2.65 per gallon marked a seven cent per gallon drop in the past week and a12 cent drop since the same time last month. Many drivers are saving 86 cents per gallon at the pump compared to a year ago.
CURRENT AND PAST GAS PRICE AVERAGES
Regular Unleaded Gasoline (*indicates record high)
Today
8/2/15

Week Ago
7/26/15

Year Ago
8/2/14

National

$2.65

$2.72

$3.51

Virginia

$2.45

$2.50

$3.31

Charlottesville

$2.40

$2.47

$3.21

Norfolk Area

$2.49

$2.55

$3.39

Richmond

$2.43

$2.49

$3.25

Roanoke

$2.38

$2.42

$3.22

Crude Oil

$47.12
per barrel
(Friday 7/31/15 close)

$48.14
per barrel
(Friday 7/24/15 close)

$97.38
per barrel
(8/1/14)
The global oil market touched multi-month lows this week in reaction to signals that the market is likely to remain oversupplied in the near term, which is expected to keep downward pressure on prices. Worse than expected economic data out of China, the world's largest energy consumer, showed growth in the country to be more volatile than anticipated, which could further increase the global glut of both oil and gasoline.
A weaker U.S. dollar has cushioned some of oil's losses. The price of oil generally accounts for more than half the cost of retail gasoline at the pump, so lower crude oil prices typically lead to lower pump prices for motorists, barring other influencing factors like refinery issues, distribution challenges or changes in demand. At the close of Friday's formal trading on the NYMEX, WTI crude oil settled at $47.12 per barrel, down more than 20 percent in the month of July.
The Energy Information Administration (EIA) noted in its weekly report –
Gasoline production increased last week, averaging over 10.1 million barrels per day.
Gasoline inventories dropped slightly, down 400,000 barrels to 215.9 million barrels.
Gasoline demand took a step back and was at a six week low at 9.339 million barrels per day (bpd) and considered reasonable by most analysts.
Crude oil inventories fell sharply, down 4.2 million barrels to 463.9 million barrels.
"Motorists continue to enjoy a vacation from higher prices at the pump," said Martha Meade, Manager of Public and Government Affairs for AAA Mid-Atlantic.  "As day trippers and vacationers gear up for the last few weeks of summer road trips they are and will likely continue to fill up their tanks with the lowest gas prices of the summer season, down 15 cents from a 2015 high of $2.80 per gallon on June 15."
There is good news ahead for motorists.  Crude oil is expected to remain near multi-year lows in the near term.  In turn, gasoline prices will continue to drop to multi-year lows as well.  Oversupply and decreased demand in the U.S., coupled with decreasing crude oil costs could bring sub-$2 gas prices to many parts of the country by the end of the year.
Comments