AAA: Gas prices continue to fall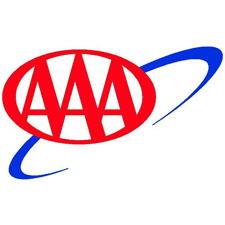 The sweet sound of falling gas prices is music to the ears of motorists, and it's the kind of news they don't mind having repeated each week. Today's national average price for regular unleaded gasoline is $2.29, representing a monthly savings of 24 cents per gallon as prices continue to fall lower.
The average price in Virginia is $2.03 a gallon, down $1.10 a gallon from this time last year, the long-term trend largely due to the relatively low price of crude oil and abundant petroleum supplies. It is not uncommon for pump prices to decline during this time of year due to decreased driving demand and the cost savings associated with winter-blend gasoline.
"The gas price trend has become like a favorite song," said Martha Meade, Manager of Public and Government Affairs for AAA Mid-Atlantic.  "For weeks now, drivers have been treated to the sweet sounds of reports that gas prices have dropped, but the tune of paying less at the pump never gets old."
WTI closed out Friday's formal trading session on the NYMEX at $45.70 per barrel, 72 cents higher than last Friday's close of $44.98. The global oil market appears to be holding steady, following the Federal Reserve's decision to leave interest rates unchanged.  The Fed has kept interest rates near zero since 2008 in an effort to help stimulate economic growth. Raising U.S. interest rates often causes the U.S. dollar to gain strength, which makes oil more expensive for countries holding other currencies.
This past summer was characterized by relatively high driving demand and refineries operated at higher capacities for longer periods of time. As a result, many are expecting the fall maintenance season to be heavier-than-usual. Barring any unexpected spikes in the price of crude, retail averages are not expected to climb this fall due to the market's current oversupply.
CURRENT AND PAST GAS PRICE AVERAGES
Regular Unleaded Gasoline (*indicates record high)
Today
9/27/15

Week Ago
9/20/15

Year Ago
9/27/14

National

$2.29

$2.29

$3.34

Virginia

$2.03

$2.03

$3.13

Charlottesville

$1.99

$1.96

$3.09

Norfolk Area

$2.00

$1.99

$3.18

Richmond

$1.97

$1.98

$3.07

Roanoke

$1.99

$1.98

$3.07

Crude Oil

$45.70
per barrel
(Friday 9/25/15 close)

$44.98
per barrel
(Friday 9/18/15 close)

$89.42
per barrel
(9/26/14)
Comments