AAA: Gas prices continue to climb as Memorial Day weekend approaches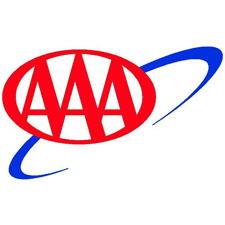 Gas prices continue to climb, with the busy Memorial Day weekend just one week away.  The national average price of gasoline (through Friday) had increased for 29 of the previous 32 days to $2.69 per gallon.  Drivers are paying three cents more per gallon than one week ago and 30 cents more per gallon than one month ago.  However, the national average remains quite a bit below the prices we saw one year ago. Friday's average is 95 cents below the price on May 15, 2014 and is at the cheapest for this date since 2009.
The price of crude has moved higher since the middle of March due to slowing U.S. production, a weakening U.S. dollar and speculation of demand growth from China.  Despite the price increase (crossing the $61 per barrel mark), many market watchers believe that the recent rally may be nearing an end due to oversupply continuing to characterize the global market, effectively putting a ceiling on how high the price can go.  The global oil cartel OPEC appears to be maintaining its strategy of high production levels and is scheduled to convene in June to reassess supply quotas, but in the meantime all eyes remain on U.S. production levels based on its new position as a swing producer.  At the close of Friday's formal trading on the NYMEX, crude oil settled at $59.69 per barrel, up mere pennies on the week and posting an eighth straight weekly gain, but remains significantly below the 2014 high of $107.95 per barrel.
The Energy Information Administration (EIA) noted in its weekly report that crude oil inventories dropped an unexpected 2.2 million barrels to 484.8 million barrels.  Gasoline stocks fell 1.1 million barrels to 226.7 million barrels.  Gasoline demand jumped by more than 400,000 barrels per day (bpd) to a solid 9.201 million bpd, a figure comparable to last year at this time and up by more than 400,000 bpd week on week.
 "As is often the case, gas prices are a product of crude oil prices, which have been trending higher since mid-March due to slowing U.S. production, a weakening U.S. dollar and the expected increase in demand in China," said Martha M. Meade, Manager of Public and Government Affairs for AAA Mid-Atlantic.  "Though despite recent increases, gas prices are not expected to change all that much before the Memorial Day holiday weekend, which would result in the cheapest Memorial Day gas prices in five years."
AAA predicts that automotive travel this Memorial Day holiday will be up 5.3 percent (33 million travelers) compared to last year's holiday weekend, which would be the highest volume in ten years.  Those traveling by car are expected to enjoy the lowest prices at the pump for the Memorial Day holiday in five years.
Looking through summer and beyond, the EIA's Short Term Energy Outlook expects U.S. regular gasoline retail prices, which averaged $3.36/gal in 2014, to average $2.43/gal in 2015.  This is in line with AAA's expectations that the national gas price average will remain below $3.00 per gallon in 2015.
CURRENT AND PAST GAS PRICE AVERAGES
Regular Unleaded Gasoline (*indicates record high)
 

5/17/15

Week Ago

5/10/15

Year Ago

5/17/14

National

$2.70

$2.66

$3.65

Virginia

$2.47

$2.44

$3.46

Charlottesville

$2.44

$2.39

$3.43

Norfolk Area

$2.49

$2.44

$3.51

Richmond

$2.47

$2.45

$3.37

Roanoke

$2.40

$2.35

$3.39

Crude Oil

$59.69

per barrel

(Friday 5/15/2015 close)

$59.39

per barrel

(Friday 5/8/15 close)

$101.50

per barrel

(5/15/14)
Comments