AAA: Gas prices at lowest level in six years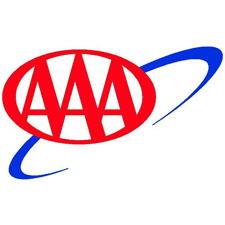 Mid-Atlantic drivers are paying the lowest average price for regular unleaded gasoline since 2009, and the national average is one cent away from dropping below $2 per gallon.
In the AAA Mid-Atlantic footprint, Delaware, New Jersey and Virginia have state average prices under $2. These lower gas prices have been largely driven by the falling price of crude oil, which began the week at its lowest mark in more than five years. Today's national average price at the pump is down two cents on the week, 10 cents on the month and 43 cents on the year.
At the close of Friday's formal trading on the NYMEX, WTI was down 89 cents to settle at $34.73 per barrel.  This is the third Friday in a row that oil closed the week below $40 per barrel. Crude oil has tumbled approximately 60 percent compared to June 2014 as global supply continues to outpace demand. This imbalance is likely to continue into 2016, which should keep a ceiling on oil prices. Barring any disruptions in supply, consumers are expected to continue to benefit from noticeable fuel savings.
"Gas prices continue their steady decline, demonstrated by the national average, which has reached the $2 mark," said Martha Meade, Manager of Public and Government Affairs for AAA Mid-Atlantic. "The unseasonably mild weather much of the country has seen limits demand for fuel and leaves a large surplus, further pushing pump prices lower."
Holiday travel figures are poised to break records across the country with more than 100 million Americans planning to journey 50 miles or more away from home, 91 percent of them by car. Those taking a road trip will save at the pump and can expect to welcome lower prices with 2016.
AAA Resources
CURRENT AND PAST GAS PRICE AVERAGES
Regular Unleaded Gasoline (*indicates record high)
Today
12/20/15

Week Ago
12/13/15

Year Ago
12/20/14

National

$2.00

$2.02

$2.43

Virginia

$1.84

$1.85

$2.32

Charlottesville

$1.89

$1.89

$2.36

Norfolk Area

$1.80

$1.82

$2.34

Richmond

$1.80

$1.81

$2.26

Roanoke

$1.86

$1.86

$2.25

Crude Oil

$34.73
per barrel
(Friday 12/18/15 close)

$35.62
per barrel
(Friday 12/11/15 close)

$61.18
per barrel
(12/19/14)
Comments