Top News
AAA: Gas prices down 20 cents a gallon since late June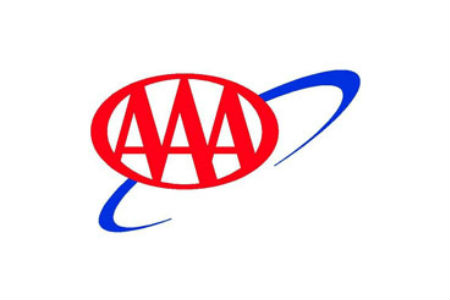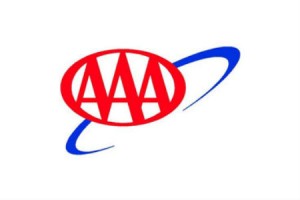 This week, for the first time since March 12, the national average price for unleaded gasoline has dropped below $3.50 per gallon.  The national average price for regular unleaded gasoline dropped to $3.48 per gallon Friday, down four cents from last week.  Friday's average price is 17 cents lower than one month ago, 11 cents lower than year ago prices and at the lowest level for early August since 2010.  The national average has fallen for 40 out of 41 days (through Friday), and has dropped 20 cents per gallon over this span.
Crude oil prices continued to trade below the $100 per barrel mark this week, a trend that began last week.  Oil market watchers continue to monitor the Middle East and northern Africa, paying special attention to growing tensions in Eastern Europe. United States and European powers last week announced coordinated sanctions targeting Russia's long-term ability to develop new oil resources, in response to the country's involvement in the insurgency in eastern Ukraine. Some have suggested that the latest prohibitions eventually could impact the global supply of crude oil by denying exports of oil industry equipment and restricting Russian state-owned banks from accessing European capital markets. Crude oil settled at $97.65 per barrel Friday, virtually unchanged since last Friday's close, marking the 7th straight close below $100 per barrel.
The Energy Information Administration (EIA) noted in its weekly report that U.S. crude oil inventories dropped 1.8 million barrels to 365.6 million barrels.  Yet despite the draw, crude oil stocks are close to where they were each of the last two years.  Gasoline stocks dropped 4.4 million barrels to 213.9 million barrels.  Gasoline demand topped 9.359 million barrels per day (bpd), the highest one-week figure since June 10, 2011, and the four-week average of 9.054 million bpd falls right in line with downstream demand estimates of 9.0-9.1 million bpd.
"Crude oil is trading well under $100 a barrel, leaving pump prices nowhere to go but down," said Martha M. Meade, Manager of Public and Government Affairs for AAA Mid-Atlantic.  "With just four weeks remaining to the peak-demand summer driving season, there's not much to support higher prices.  Plus, national weather experts just predicted a below-normal hurricane season, which is potentially good news for refinery operations."
AAA believes gas prices will likely continue their downward trend into August, which is welcome news for motorists planning to travel during the last few weeks of summer.  However, the biggest threat to continued falling prices would be a major hurricane striking the U.S. Gulf Coast.  Forecasters with the National Oceanic and Atmospheric Administration's (NOAA) Climate Prediction Center have raised the likelihood for a below-normal season in the latest update to the Atlantic Hurricane Season Outlook.  The update predicts a 70% chance of a below-normal season, a 25% chance of a near-normal season and only a 5% chance of an above-normal season (probabilities in the initial outlook issued in May were 50%, 40% and 10%, respectively).  Hurricanes in the Atlantic have the potential to cause widespread and lasting fuel logistics and supply problems as seen with Hurricane Sandy in 2012.  Oil refineries and terminals near the path of hurricanes typically shut temporary as a precaution.
CURRENT AND PAST GAS PRICE AVERAGES
Regular Unleaded Gasoline (*indicates record high)
8/10/14

Week Ago

8/3/14

Year Ago

8/10/13

National
$3.48
$3.50
$3.56
Virginia
$3.26
$3.30
$3.40
Charlottesville
$3.17
$3.22
$3.28
Norfolk Area
$3.33
$3.38
$3.48
Richmond
$3.19
$3.25
$3.36
Roanoke
$3.18
$3.21
$3.26
Crude Oil
$97.65

per barrel

(at Friday's close, 8/8/14)

$97.88

per barrel

(Friday 8/1/14 close)

$103.40

per barrel

(8/8/2013)