AAA constitutional amendment on transportation funds before Senate Finance this week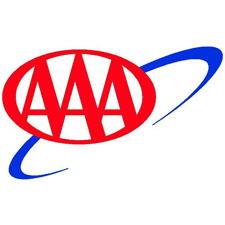 AAA Mid-Atlantic calls on members of the Virginia Senate Finance Committee to approve a constitutional amendment, that would guarantee transportation funds will be used for transportation purposes only. Dedicated transportation money is intended to pay for Virginia's transportation needs such highways, public transit, airports and ports, but has been used in the past for programs completely unrelated to transportation.
House Joint Resolution 41 by Delegate Dave LaRock (R-33), if passed, ensures that vital transportation funding cannot be raided to balance the budget or simply diverted for use in other areas. The General Assembly would still, however, be able to borrow from the fund in emergency situations, by a two-thirds vote, with repayment required within four years.   The measure was approved overwhelming by the House of Delegates on February 8 by a vote of 78 to 21 and is expected to be heard in the Senate Finance Committee this Tuesday or Wednesday.
"AAA Mid-Atlantic urges members of the Senate Finance Committee to approve this first-ever and crucial transportation lock-box amendment to guarantee that money intended for construction, highway maintenance, and other transportation needs will be used for these purposes and nothing else in the future," said Martha Mitchell Meade, Manager of AAA Mid-Atlantic Public & Government Affairs. "A reliable 21st century transportation system is essential to Virginia, its citizens and its economy. Dedicated and protected funds are fundamental to maintaining and improving our current road and bridges and building new ones. Without adequate, well maintained and safe roadways, access to medical facilities, places of employment and for emergency vehicles, among many other things, are at risk for all of us."
The amendment would put an end to historic raids on transportation funds, which resulted in a funding crisis, that left Virginia struggling to pay for basic maintenance and unable to invest in critical infrastructure for nearly a generation.  In 1991, Governor Doug Wilder shifted $200 million from the Transportation Trust Fund to balance the budget. In 2002, Gov. Jim Gilmore proposed using $317 million in trust fund revenue. In 2003, Governor Mark Warner raided the fund for $317 million dollars and diverted another $143 million that were supposed to be used on specific transportation projects in the Virginia Transportation Act of 2000. And, most recently, Governor Kaine diverted $180 million from highway construction projects in 2007.
In 2013, after nearly two decades of inaction, Virginia lawmakers passed a substantial and sustainable transportation funding package that ensures that adequate money will be available for the Commonwealth's transportation needs. That is, as long as it used as it was intended.
Delegate Dave LaRock, the resolution's chief patron has championed the issue for the past two years. The measure passed the General Assembly under his leadership and is poised to passage again this year. "Failure to properly maintain roads and to invest in improvements and future construction is not just about transportation.  Poor roadway systems can impact public safety and the economy," said Delegate LaRock. "Virginia is moving forward with responsible transportation investment, delivering long-needed projects and catching up on deferred maintenance. The time has come to ensure that transportation funding is secure so that we can continue our solid progress providing the infrastructure Virginia needs to improve commerce, safety, and quality of life."
The General Assembly must approve an amendment in two successive sessions, when there has been an intervening general election in between, as there was in November 2017.  Even though the amendment proposal was approved by the General Assembly last year, it must again be approved by both the House and Senate this year.  If approved, the proposed amendment will go before Virginia voters via a referendum in the General Election on November 6, 2018. The results of that referendum are not subject to veto by the governor, and, if approved by the voters, the change would immediately become part of Virginia's Constitution.
"AAA believes that without protection, money raised for transportation is in danger of being pilfered in the future. From the need to balance the budget to ever increasing competition for money to fund a wide variety of current and potential future areas, lawmakers will be forever tempted, without a lock-box, to take monies that are needed for Virginia's transportation infrastructure," Meade concluded. "It is the government's responsibility to provide a safe and effective transportation system. AAA calls on them to do just that."
The Senate Finance Committee meets on Tuesdays and Wednesdays at 9:00 A.M., Committee Room B, Ground Floor, Pocahontas Building