A.M. Best upgrades ratings for Virginia Farm Bureau Mutual Insurance Co. and subsidiaries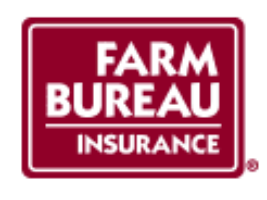 Virginia Farm Bureau Mutual Insurance Co. officials announced March 15 during the company's annual sales conference that its financial strength rating, or FSR, from A.M. Best has been upgraded to an A- (Excellent) and its long-term issuer credit rating, or ICR, also was upgraded to an a-.
The insurance rating and information source upgraded the company and its affiliates' FSR from a B++ (Good) and its credit rating from a bbb+. This rating upgrade applies to VFBMIC and its wholly owned subsidiaries, Virginia Farm Bureau Fire and Casualty Insurance Co., Virginia Farm Bureau Town and Country Insurance Co. and Countryway Insurance Co. in Syracuse, N.Y.
"I am incredibly proud of our team for this tremendous accomplishment," remarked Darlene P. Wells, VFBMIC executive vice president and general manager. "We've been working toward this goal for the past five years, and this didn't happen by accident. We were intentional in our decisions; in fact, we had to make very difficult decisions to help improve the financial health of our company."
A.M. Best said the ratings "reflect Virginia Farm Bureau group's balance sheet strength, which they categorize as very strong, as well as its adequate operating performance, neutral business profile and appropriate enterprise risk management."
It added that the ratings are reflective of VFBMIC's continued favorable trends in operating performance, which has resulted in improvement in overall balance sheet strength. The improvements follow a series of underwriting initiatives targeted at reducing and diversifying risk exposures.
"With over 85 percent of direct premium written in Virginia, the group is exposed to frequent and severe weather-related events, which have resulted in volatile operating results in past years," A.M. Best noted.
A series of devastating storms in 2011 and 2012 increased claim volume and ultimately brought the company's A.M. Best rating down slightly.
"We worked collaboratively to pursue our strengths and to overcome our weaknesses," Wells explained. "We have had five consecutive years of outstanding underwriting results, outperforming the industry results during this time. We have grown our surplus significantly while also retiring a significant debt."