Culture
'A Christmas Carol' to be performed by relative of Charles Dickens at the Wayne Theatre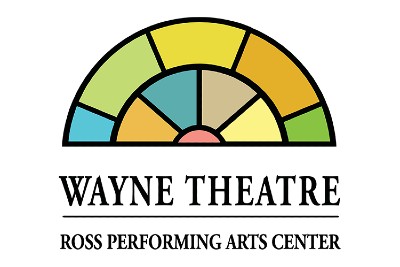 The Wayne Theatre welcomes Gerald Charles Dickens, the great-great grandson of literary icon, Charles Dickens to perform his great-great grandfather's holiday classic, "A Christmas Carol," for one performance on Monday, Nov. 28.
Gerald, an actor and producer hailing from Oxford, England, will be performing his captivating rendition of this heartwarming holiday tale, live on stage.
Gerald Dickens bears more than a passing resemblance to his famous ancestor, who originally toured the U.S. in 1867 reading his literary works before spellbound audiences. According to Gerald, his great-great grandfather adored theater and initially wanted to be an actor but pursued writing as a career for practical purposes.
For many years Gerald says that he himself "avoided anything to do with Dickens like the plague."
But in 1993, when a friend asked him to do a reading of "A Christmas Carol" on the 150th anniversary of publication to help raise money for a historical restoration project, he couldn't turn him down. To his surprise, he enjoyed doing it and has been delighting audiences around the world with his rendition ever since.
During his energetic one-man show, Gerald Dickens conjures "A Christmas Carol" with just a table, wing chair and hat rack accompanying him on stage. As he leaps, sobs, and laughs, 26 characters of the classic tale are brought vividly to life. Gerald has created different postures and voices for each character, achieving this so adeptly that the audience has no doubt about "who is who," so to speak.
"It's a wonderful show – a great family tradition – the best way I know of to kick off the holiday season," said Bob Byers, president of Byers' Choice Ltd.
Gerald has noted that Scrooge has been played by everyone from Henry Winkler to Whoopi Goldberg, and his favorite "Christmas Carol" is the 1951 British movie with the inimitable Alastair Sim as Scrooge.
The New York Times has described Gerald Dickens' performance as a "once in a lifetime brush with literary history."
On Nov. 28, audiences in the Shenandoah Valley will have an opportunity to experience "A Christmas Carol" in this "once in a lifetime" way.
Tickets are on sale now for Gerald Dickens' performance of "A Christmas Carol." All tickets are $35 and may be purchased online at waynetheatre.org.