Sports
#8 UVA routs JMU in opener, 79-51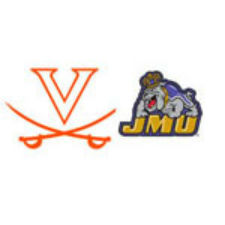 Eighth-ranked UVA shed its deliberate label and put on an offensive showcase in a 79-51 season-opening victory over James Madion at the JMU Convocation Center in Harrisonburg, Va., Friday night.
The Cavs (1-0) hit 10 of their first 11 shots from the floor and were at 69.2 percent from the field in the first half en route to posting a 51-33 lead at the break.
Virginia led by as many as 29 in the second half, and the outcome was really never in doubt.
Justin Anderson led the UVA offense with 18 points on 6-of-10 shooting from the field and 4-of-5 shooting from three-point range. Anthony Gill had 15 points for Virginia, and Malcolm Brogdon added 14.
Hari Hall had 15 points for JMU, all in the first half.
UVA Team Notes
The Cavaliers are now 10-0 all-time against James Madison.
Virginia improved to 16-1 in its last 17 season-opening games.
The Cavaliers are 5-1 in season-openers during the Tony Bennett era.
UVa started 10-11 from the floor and finished at 69.2 percent (18-26) in the first half.
UVa enjoyed a 36-8 advantage in points in the paint.
The Cavaliers opened the season against a Colonial Athletic Association opponent for the third straight season.
Guard London Perrantes and forward Evan Nolte missed the game due to violation of team rules in the summer.
UVA Player Notes
Justin Anderson had a game-high 18 points, including 4-5 from 3-point range, and six rebounds.
Anthony Gill added 15 points and six rebounds.
Malcolm Brogdon had 14 points and a team-high four assists.
Darion Atkins had a game-high 10 rebounds.
Devon Hall started and had five points and five steals in his collegiate debut.
Isaiah Wilkins had eight points, five rebounds, three assists, two steals and two blocked shots in his collegiate debut.
Marial Shayok (6 points) and B.J. Stith (2 steals) also made their collegiate debuts.