2018 Annual Virginia Cavaliers Spring Equipment Sale begins April 5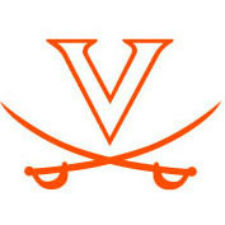 The UVA athletics department will auction off game-worn Virginia Cavaliers uniforms and helmets starting Thursday, April 5 as part of its annual "Spring Sale." Each Thursday, from April 5 to April 26, new items will be added for auction online at GovDeals.com.
Items up for auction include game-worn navy, orange and white football jerseys that were worn during the 2010-2017 football seasons, as well as football helmets. There will also be game-worn Virginia baseball jerseys from the 2013-2016 seasons, in addition to game-worn batting helmets. There will also be Virginia men's lacrosse jerseys, helmets and shorts available by auction and onsite sales.
All equipment auctions are online at https://www.govdeals.com/. Individuals interested in bidding on game-worn items will need to register first on GovDeals at https://www.govdeals.com/register/.
Winning bidders will be able to pick up the items at the athletics department or provide a shipping label to have items shipped. All winning auctions are final per the GovDeals terms and conditions.
The "Spring Sale" will also include onsite sales on Saturday, April 14 at Lannigan Field while UVA men's lacrosse hosts Duke at 1 p.m. and UVA baseball hosts North Carolina at 4 p.m. There will be another onsite sale on Saturday, April 28 at Scott Stadium as part of the football Spring Game activities. There will be a final onsite "Spring Sale" including UVA Nike apparel on Saturday, May 5, at a site to be announced.
All onsite sales will also include game-worn jerseys and helmets.