Sports
2017-18 Norfolk State basketball schedule revealed
The Norfolk State men's basketball program and head coach Robert Jones released their 2017-18 schedule on Friday. Non-conference home games against Niagara, Bowling Green, Kent State and Elizabeth City State and an exhibition against Virginia State highlight the home non-conference slate for the Spartans.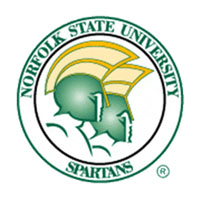 In all, NSU will play 15 games at Joseph Echols Hall this year, including the normal eight MEAC games and seven non-conference matchups. The Spartans also take on Old Dominion in December at Norfolk Scope Arena. Numerous mid-major trips await the program, with just one high major trek to Auburn on this year's schedule.
"This year was very tough scheduling teams," said Jones. "Our recent success of six straight postseasons made opponents scarce to come by. However, we were able to put together a super competitive mid-major schedule with teams that were either in postseason last year or projected to be this year. This schedule will be extremely difficult like every other year. We will be challenged early and often."
The 2017-18 season begins on Nov. 4 when the Spartans host Virginia State for an exhibition game at Echols Hall at 7 p.m. NSU officially opens the regular season on Nov. 10 at Auburn before hosting Lynchburg College on Nov. 13, also at 7 p.m.
"The matchup against Auburn will be our first and one of our stiffest tests all year," stated Jones. "Opening night on the road at an SEC opponent will be very challenging. They return their core from last year and a projected NBA player in Mustapha Heron. This is will be a tall task, however we will be ready to compete at that high level."
Two long trips await the team after Lynchburg. The first finds the team travelling to the University of San Diego and Grand Canyon University on Nov. 18 and 20, respectively, and then later to Little Rock, Arkansas to take on Robert Morris (Nov. 24) and host Little Rock (Nov. 26).
"Road games are always difficult, but playing against San Diego and Grand Canyon presents another challenge in flying three time zones away." added Jones. "San Diego is a solid team in a tough West Coast Conference. Grand Canyon might be the best team on the schedule our fans might not be familiar with, a program that packs its arena every game, is led by NBA legend Dan Majerle, and went 22-9 and 11-3 in the WAC last year.
"Both Robert Morris and Little Rock, year in and year out, also produce high level teams."
A very friendly home schedule awaits after the Little Rock trek, with four contests at Echols Hall in a five-game span. It starts with back-to-back Mid-American Conference opponents in Kent State on Nov. 29 at 8 p.m. and Bowling Green on Dec. 2 at 6 p.m. The KSU contest will also serve as a doubleheader with the women's team, which is also playing a non-conference game that day.
After a trip to Loyola Chicago for the second straight season on Dec. 9, the Spartan men close out that home stretch with a 7 p.m. contest against Mid-Atlantic Christian on Dec. 14 and a 4 p.m. matchup against Niagara on Dec. 16.
"Kent State played UCLA very well last year in the NCAA tournament, and we need all of our fans at this game to help pack the house against a very good mid-major. Last year Loyola Chicago was a very competitive team as well when we played them. They are projected to be near the top of a very good Missouri Valley Conference."
Sandwiched around trips to Eastern Kentucky (Dec. 18) and Stony Brook (Dec. 30) is the Norfolk showdown at Scope Arena on Dec. 22. NSU and ODU will renew a series that was played two years ago at ODU for the first time in 15 years but has not been at Scope since the 2000-01 season.
"Last time we played ODU, the atmosphere was electric in a sold out Ted Constant Center," said Jones. "I expect the same at Scope. I am already getting calls about tickets. That shows how much everyone is already looking forward to this game. On top of that, ODU should have a very good team this season. We look forward to the Battle of Norfolk.
"In addition, Stony Brook is also a perennial contender year in and year out in the America East Conference. They have won multiple regular season championships and should be there at the end again this year."
Games against Bowling Green, Niagara and Eastern Kentucky will each complete a home-and-home series that began last year.
The 2018 calendar year also marks the beginning of MEAC play. It starts on Jan. 3 with a home contest against Coppin State. The Spartans play their next four conference games on the road, first at North Carolina A&T and North Carolina Central on Jan. 6 and 8, respectively. NSU also travels to South Carolina State (Jan. 20) and Savannah State (Jan. 22).
In between, NSU gets a weekend off from the MEAC, and thus a home contest against Elizabeth City State on Jan. 15 at 7 p.m. awaits. At the end of the month, the Spartans host Bethune-Cookman on Jan. 27 and Florida A&M on Jan. 29. All home conference games this season start at 8 p.m. on weekdays, including three on a Monday and one each on a Wednesday and Thursday, as well as 6:30 p.m. on Saturdays.
"The talent level in the conference has been raised to the highest I have seen in close to five years," stated Jones. "This 16-game schedule will be the ultimate grind in 2018. By putting together a demanding non-conference schedule, we will be prepared to continue our recent success in the MEAC."
A rare home-away MEAC weekend starts February's action, when the Spartans host Morgan State on Feb. 3 before travelling to Bethune-Cookman on Feb. 5. The first Battle of the Bay is scheduled for Feb. 10 at Hampton, and NSU also hosts Delaware State two days later on the 12th.
Savannah State and S.C. State make the return trip to Norfolk on Feb. 17 and 19, respectively, before the Spartans embark on one last regular-season road trip. After playing at Maryland Eastern Shore (Feb. 24) and at Howard (Feb. 26), the Spartans will host Hampton on March 1 to close out the regular season.
This year's MEAC tournament runs from March 5-10 at Scope Arena.