Sports
#2 UVa. earns key series win, tops #14 Clemson, 1-0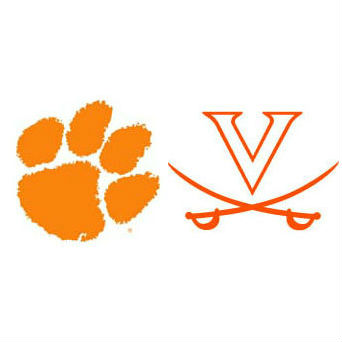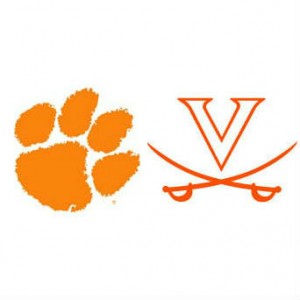 The second-ranked UVa. baseball team blanked No. 14 Clemson, 1-0, Sunday at Davenport Field. The Cavaliers (30-6, 14-4 ACC) now have won all nine of their weekend series this year, including six in ACC play. Virginia has won eight straight conference series, dating to 2013, and nine straight home ACC series, dating to 2012.
The Sunday attendance of 4,840 lifted the three-game series total to 13,947, breaking the school's series record. The previous high was 13,890, set last year against Florida State.
Virginia played its first 1-0 game since a 1-0 triumph over Marshall on March 8, 2011, and won its first 1-0 game in ACC play since May 13, 1994 against Florida State. The Cavaliers claimed their seventh straight series win over Clemson (21-14, 10-7) and have not dropped a series to the Tigers since 2005.
Virginia starting pitcher Brandon Waddell (So., Houston, Texas) worked 6 1/3 shutout innings, giving up six hits and no walks while striking out four. Waddell (5-1) has recorded 14 1/3 straight shutout innings and has not walked a batter in his last 24 innings, dating to an intentional walk on March 24 at Miami. He has not issue an unintentional walk in his last 28 1/3 innings, dating to March 15 against Boston College.
Whit Mayberry (R-Sr., Alexandria, Va.) pitched 1 2/3 scoreless innings out of the bullpen, stranding runners on base in the seventh and eighth innings. Nick Howard (Jr., Olney, Md.) gave up a first-pitch single in the ninth before retiring the next three batters in order to earn his league-leading 11th save of the year.
Branden Cogswell (Jr., Ballston Lake, N.Y.) had two of Virginia's four hits, while Daniel Pinero (Fr., Toronto, Ontario) reached base in all four of his plate appearances with a hit and three walks. Clemson finished with eight hits.
Clemson starter Jake Long (2-1) pitched five innings, giving up an earned run, four hits and two walks with four strikeouts in taking the defeat.
Virginia scored the game's lone run in the third inning. With one out Robbie Coman (So., Lake Worth, Fla.) singled and then moved to third on a Cogswell single. Pinero walked to load the bases and Mike Papi (Jr., Tunkhannock, Pa.) hit a sinking liner to right which Steven Duggar laid out to catch. The sac fly brought Coman home.
Clemson had base runners in seven of the nine innings, including each of the final four innings, but ended up stranding 10 runners in the game.
Virginia continues its homestand Tuesday with a 6 p.m. matchup with Radford. The Cavaliers play host to North Carolina next Friday through Sunday (April 18-20) in a three-game ACC series; the Tar Heels were the last team to defeat UVa in a conference series in Charlottesville.