195 UVA physicians chosen for Best Doctors in America® List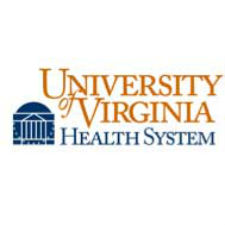 The 2017-2018 Best Doctors in America List ® by Best Doctors, Inc., honors 195 University of Virginia Health System physicians among the best in their respective specialties.
Approximately 4 percent of U.S. physicians are named to the list, according to Best Doctors, Inc. "The physicians included in the Best Doctors in America® database provide the most advanced medical expertise and knowledge to patients with serious conditions – often saving lives in the process by finding the right diagnosis and right treatment," according to Best Doctors, Inc.
Selection to the list begins with a survey of the physicians named to the most recent Best Doctors list, who are asked: If you or a loved one needed a physician in your specialty, to whom would you refer? Best Doctors, Inc. then reviews and verifies the credentials of each physician selected through the survey before finalizing the list.
"I am pleased to see such a large group of our dedicated physicians honored for the excellent, specialized care they provide in collaboration with their colleagues from across UVA Health System," said David S. Wilkes, MD, dean of the UVA School of Medicine.
About Best Doctors
Founded in 1989 by Harvard Medical School physicians, Best Doctors is a privately owned, global benefits provider and medical information services company that connects individuals facing difficult medical treatment decisions with the best doctors, selected by impartial peer review in over 450 subspecialties of medicine, to review their diagnosis and treatment plans.  Best Doctors has grown to over 40 million members worldwide.
The innovative services offered by Best Doctors include access to an unrivaled database of physicians who have been selected as the best in their field by other leading doctors. The Company also employs leading analytics and technology platforms that help people in need get the right diagnosis and treatment plan, which significantly improves health outcomes while reducing costs.
For further information, visit Best Doctors at www.bestdoctors.com.