Sports
#18 William and Mary football tops Delaware, 31-17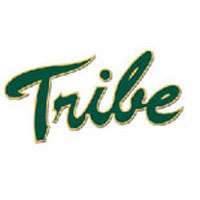 The No. 18/20 William and Mary football team earned a 31-17 victory against Delaware at Zable Stadium on Saturday afternoon.
Although the game was tied, 7-7, late in the first half, the Tribe (5-3, 2-2) pulled away with 17 unanswered points en route to securing the important league win.
Junior running back Mikal Abdul-Saboor led W&M with a career-high 198 rushing yards on 37 carries and two touchdowns, as the Tribe outgained Delaware (4-4, 2-2) on the ground, 245-128. Abdul-Saboor's impressive effort equals the seventh-best rushing performance in school history.
While UD narrowly outgained W&M, 364-362, the College held the Blue Hens to just 3-of-9 on third downs and dominated time of possession, 37:08-22:52.
After a scoreless first quarter, the Tribe took a 7-0 lead on a 1-yard touchdown pass from sophomore quarterback Steve Cluley to senior fullback Darnell Laws early in the second stanza. The short seven-play, 34-yard drive was set up after junior cornerback DeAndre Houston-Carson blocked a punt – his third blocked kick of the season.
Although UD knotted the score at 7-7 with a 31-yard touchdown pass from quarterback Trent Hurley to wideout Jerel Harrison late in the second quarter, redshirt freshman kicker Nick Dorka connected on a 36-yard field goal with just 0:06 remaining in half to give W&M a narrow lead at the break.
After both teams were held to three-and-outs on their opening possessions of the second half, Abdul-Saboor extended W&M's lead to 17-7 with a 2-yard touchdown run midway through the third quarter.
The Tribe added another touchdown on its next possession when freshman wide receiver DeVonte Dedmon took a reverse 22 yards to the end zone. The impressive scoring drive covered 94 yards on 11 plays and lasted more than five minutes.
While Delaware's Jalen Randolph rattled off a 49-yard touchdown run on the final play of the third quarter to narrow the margin to 24-14, W&M responded with its third consecutive touchdown drive. A 2-yard touchdown run by Abdul-Saboor punctuated the 10-play, 74-yard scoring drive to help seal the victory.
The Tribe's defense finished the contest with five sacks, as junior defensive tackle Tyler Claytor led the way with 2.5 sacks. In addition to his blocked punt, Houston-Carson totaled a team-high eight tackles with an interception and a TFL.
Dorka, who was making his first career appearance, was also outstanding as a punter and averaged 48.8 yards per punt on his five kicks. Highlighting his effort was a 63-yard punt that pinned UD at its own 2-yard line early in the first quarter.
Delaware was led by Hurley, who finished the contest completing 24-of-36 passes for 236 yards with a touchdown, while running back Wes Hills totaled 91 yards on 11 carries.
The Tribe will return to action when it plays at James Madison next Saturday at 3:30 p.m.