#14 Virginia Tech pastes North Carolina, 59-7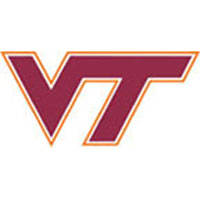 Virginia Tech got three touchdowns from its defense and special teams in the first half in what turned into a 59-7 beatdown of North Carolina on Saturday.
Ricky Walker returned a first-quarter fumble 12 yards for the game's first score, and Greg Stroman scored on a 91-yard punt return to make it 14-0 Hokies (6-1, 2-1 ACC).
A Reggie Floyd 69-yard picksix in the second quarter added to an onslaught that sent Tech to the locker room up 35-0.
UNC (1-7, 0-5 ACC) didn't get on the scoreboard until the fourth quarter, on a 43-yard TD pass from Chazz Surratt to Anthony Ratliff-Williams.
The Tar Heels gained just 172 yards on offense, including 54 on the ground, on 42 attempts.
Josh Jackson was 10-of-20 passing for 132 yards and three touchdowns for the 14th-ranked Hokies.
Comments