#12 William and Mary rallies, defeats Stony Brook in OT, 27-21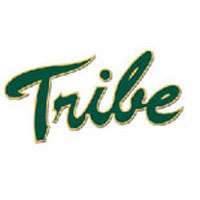 The No. 12 William and Mary football team rallied back from an 11-point second half deficit to earn a thrilling 27-21 overtime victory at stony brook in both teams' conference opener on Saturday evening.
After SB (1-4, 0-1) took a 21-14 lead on a 33-yard touchdown run by Stacey Bedell with 1:12 remaining, W&M (4-1, 1-0) sophomore quarterback Steve Cluley connected on game-tying 52-yard touchdown pass to senior wideout Sean Ballard with just 0:25 remaining.
W&M had an opportunity to win the game in regulation after sophomore running back Kendell Anderson recovered a fumble by Anthony Anderson at SB's 35-yard line on the ensuing kickoff return. However, senior placekicker John Carpenter's 51-yard, game-winning field goal attempt had the distance but missed wide to the left.
Stony Brook's 36-yard field goal attempt during the initial possession of overtime was blocked by senior defensive end Stephen Sinnott, and junior running back Mikal Abdul-Saboor provided the game-winning score with a 13-yard touchdown run.
The victory extends W&M's winning streak to four games and marked Stony Brook's first loss in its last nine homecoming games. Additionally, it represented the second consecutive week in which W&M has rallied back from a double-digit second half deficit.
Although Stony Brook entered the game with one of the nation's top-ranked defenses and had allowed just 12.0 points per game and 199.2 total yards per game, W&M posted 27 points and 340 total yards.
Abdul-Saboor posted his eighth-career 100-yard rushing effort and finished the contest with 116 yards on the ground and two touchdowns. Cluley also came up big with a career-high 243 passing yards (on 21-of-32 passing), while Ballard recorded six catches for 92 yards and the game-tying touchdown.
stony brook got on the scoreboard first when running back Marcus Coker rattled off a 9-yard touchdown run with 1:47 remaining in the first quarter. The 14-play, 80-yard scoring drive lasted 7:18 and began after W&M's opening possession ended with an interception by cornerback Davonte Anderson in the end zone.
An 83-yard touchdown pass from quarterback Conor Bednarski to wide receiver Adrian Coxson on the final play of the first quarter increased the Seawolves' lead to 14-0.
A 26-yard field goal by senior John Carpenter put W&M on the scoreboard with 4:33 remaining in the opening half. The 12-play, 53-yard scoring drive, which began after safety Frank Tamakloe recovered a fumble by Coker that was caused by cornerback Tre Reed at W&M's 38-yard line, was highlighted by a 20-yard pass from quarterback Steve Cluley to wideout DeVonte Dedmon on a third-and-11 from SB's 30-yard line.
The College scored on the opening drive of the second half, as a 29-yard field goal by Carpenter capped off a 10-play, 45-yadrd drive. The scoring march was highlighted by a 21-yard run by Abdul-Saboor.
W&M tied the game on a 2-yard touchdown run by Abdul-Saboor and a two-point conversion with 0:08 remaining in the third quarter. The score was set up on the prior play when Cluley connected on a 45-yard strike to Dedmon on a third-and-8 near midfield. Cluley hauled in the conversion on a pass from McBride, who was circling the backfield on reverse from Abdul-Saboor.
The Tribe had an opportunity to take its first lead of the game with 5:48 left in regulation, but Carpenter's 51-yard field goal attempt from the right hash missed wide to the left.
After both teams had short drives stall, Bedell's 33-yard touchdown run capped off a quick three-play drive that covered 46 yards and lasted just 0:32.
Ballard's ensuing tying touchdown catch capped off an equally impressive drive, as W&M marched 69 yards in five plays.
After a bye week, the Tribe will return to action when it plays at No. 4/7 New Hampshire on Oct. 11.
Comments