11 ways Dominion Energy proposes to help you save energy, money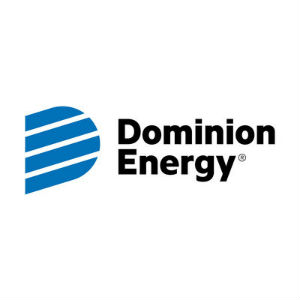 Customers eyeing a smart thermostat, new washer and dryer, or a tune up to their current electric heat pump could soon benefit from rebates and incentives.
Those offerings are just a sample of 11 proposals to save Dominion Energy Virginia customers both energy and money, if approved by the State Corporation Commission. The programs would likely begin in about a year.
The Grid Transformation & Security Act of 2018 requires Dominion Energy to propose at least $870 million in energy efficiency programs in the next ten years. The landmark legislation will keep Virginia's traditional advantage of low electricity prices and reliable service while taking dramatic steps towards the future. It expands renewable energy and broadens the potential for energy efficiency programs in Virginia.
Since 2008, Dominion Energy has:
Implemented 30 energy efficiency and demand side management programs
Enrolled more than 325,000 customer participants
Saved 2,100 gigawatt hours of energy — enough to power roughly 180,000 homes for a year
Issued more than $165 million in rebates
Weatherized 23,000 homes under the low income weatherization programs
"Our sanctuary now has a wonderful glow thanks to the lighting upgrades," said Dr. Jeff Scott, Senior Pastor of Northside Baptist Church in Mechanicsville.
The lighting and HVAC upgrades through an existing energy efficiency program are expected to save approximately 36 percent on the church's energy usage.
"We highly recommend this program to other nonprofits. Not only will it bring cost savings, we will also become better stewards of the environment," said Dr. Scott.
Six of the proposed programs help customers improve their home's energy efficiency. The other five are geared toward non-residential customers.
Residential proposed programs incentivize:
1.   Recycling older fridges and freezers
2.   Insights into energy usage and suggestions on how to save
3.   Rebates on purchases of specific energy efficient appliances
4.   Installation of energy saving measures following a home energy assessment
5.   Management of heat pumps and air-conditioning units using smart thermostats to reduce peak demand
6.   Rebates on qualifying smart thermostats coupled with energy saving recommendations
Non-residential proposed programs incentivize:
1.   Implementation of more efficient lighting
2.   Upgrades to existing or implementation of more efficient HVAC technology
3.   Installation of solar reduction window film
4.   Improvement of energy efficiency improvements to small manufacturing facilities
5.   Improvement of energy efficiency at smaller offices