Sports
#10 William and Mary football blown out by #4 New Hampshire, 32-3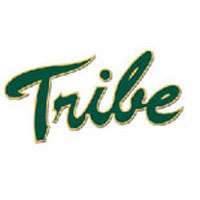 The No. 10/11 William and Mary football team had its four-game winning streak snapped with a 32-3 loss at No. 4/6 new hampshire on Saturday afternoon.
After falling behind, 15-3, at halftime, the Tribe (4-2, 1-1) was unable to rally back from a double-digit deficit for a third consecutive comeback win.
The Wildcats (5-1, 3-0) outgained W&M, 402-217, en route to earning their ninth consecutive homecoming victory. Additionally, it marked just the second time W&M has lost to UNH in the last 12 meetings.
UNH got on the scoreboard first with a 1-yard touchdown run by running back Nico Steriti with 3:37 remaining in the first quarter, which was followed by a successful two-point conversion. The quick five-play, 35-yard drive was set up after a blocked punt by UNH's Ryan Farrell.
The Wildcats extended the lead to 15-0 with a 25-yard touchdown pass from quarterback Andy Vailas to wideout R.J. Harris on the first play of the second quarter. The drive was keyed by a 32-yard pass from Vailas to tight end Harold Spears.
A 22-yard field goal by senior placekicker John Carpenter put W&M on the scoreboard with 6:15 left in the second quarter. The successful kick capped off a 17-play, 65-yard drive that lasted 8:35.
Both teams marched into the opposition's territory in the final minutes of the opening half, but both drives stalled with interceptions.
Although W&M dominated the time of possession in the first half, 17:22 – 12:38, UNH outgained the Tribe, 181-116.
After holding W&M to a three-and-out on the initial drive of the second half, UNH's Christian Brenda capped off an eight-play, 51-yard drive with a 20-yard field goal.
UNH extended the lead to 24-3 on its following possession with a 1-yard touchdown pass from Vailas to Steriti with 5:18 remaining in the third quarter.
The Wildcats tacked on the final score with a 2-yard touchdown pitch from Vailas to Steriti that pushed the margin to 32-3 with 7:52 remaining. The 14-play drive covered 56 yards and lasted 6:54.
Senior wide receiver Tre McBride finished the contest with seven catches for 28 yards, while junior running back Mikal Abdul-Saboor totaled 52 rushing yards on 12 carries.
Defensively, junior linebacker Luke Rhodes recorded a team-high 11 tackles (nine solo), while senior linebacker Airek Green and junior cornerback DeAndre Houston-Carson both registered interceptions.
UNH was led by Vailas, who completed 25-of-36 passes for 276 yards with three touchdowns. Wide receiver R.J. Harris also came up big for the Wildcats with five catches for 105 yards with a score.
The Tribe will return to action next Saturday when it hosts No. 6/5 Villanova for homecoming.