Weekend Watchdog: Start filling the dance card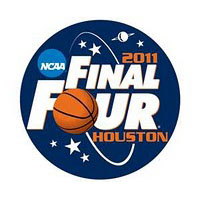 Want to know which teams will be playing in Dayton when the NCAA tournament opens in two weeks? They're the ones who will be cutting down the nets this weekend.
With the expansion of the field to 68 teams, there will be four NCAA tournament games in Dayton March 15-16 – two to find first-round opponents for the top-seeded teams and two other battles between the bottom four at-large teams.
The first automatic qualifiers earn their tickets to the field Saturday, and could likely face a trip to Dayton on the road to an impropable national title. ESPN2 shows the Big South tournament final Saturday at 4 p.m., followed by the Atlantic Sun and Ohio Valley Conference.
CBS shows the Missouri Valley Conference championship Sunday at 2 p.m. as part of its regular season finale weekend. There's four games on Saturday, beginning at noon when Kansas heads to Missouri. There's a split national window at 2 p.m., with either Oregon at Arizona or Michigan State-Michigan on the air. It's off to the Big East at 4 p.m. when Villanova plays Pittsburgh, then in primetime Duke visits North Carolina.
Sunday, Kentucky plays Tennessee at noon and top-ranked Ohio State hosts Wisconsin at 4 p.m.
Virginia closes out its regular season at Maryland Saturday at 2 p.m. on NBC29. Sunday at noon, Wake Forest heads to Boston College followed by Miami at Georgia Tech at 2:30 p.m.
ESPN starts its Thursday basketball in the SEC, with Tennessee at South Carolina at 7 p.m. Wisconsin visits Indiana at 9 p.m. ESPN2 offers St. John's taking on Seton Hall followed by UCLA-Washington. Friday, it's off to the Mid-American Conference as Akron faces Kent State.
Virginia Tech looks to secure its spot in the NCAA tournament at Clemson Saturday at noon on ESPN2. Then South Carolina meets Mississippi State at 2 p.m.ESPN opens Saturday with a pair of games from the Big East – Louisville-West Virginia at noon followed by Notre Dame against Connecticut. Then it's off to the Big Ten for Purdue-Iowa and Florida facing Vanderbilt at 6 p.m. The GameDay crew has the Big 12 matchup between Baylor and Texas.
ESPN2 closes the weekend with a pair of games from the West Coast Conference tournament Sunday starting at 8 p.m.
MASN offers four Big East games Saturday. Georgetown visits Connecticut to start the action at 2 p.m., followed by DePaul at Syracuse. Marquette heads to Seton Hall at 6 p.m. then South Florida takes on St. John's.
There's a game from the MAAC tournament Saturday at 10 p.m.and the second semifinal Sunday at 4 p.m.
Comcast has a Pac-10 game Thursday at 10:30 p.m., and another Saturday at 10:30 p.m.
Versus offers UNLV at Utah Saturday at 4 p.m.
The ACC women's tournament starts Thursday on Comcast, with games at 11 a.m. and 3 p.m. Friday there's quarterfinal games at 11 a.m. and 3 p.m., the two semifinals Saturday at 1 and 3:30 p.m. and the final tips Sunday at 1 p.m.
MASN shows a game from second round of the Big East womens' tournament Saturday at noon.
ESPN2 has a pair of championship games Sunday – the Big Ten at 3:30 p.m. and SEC at 5:30 p.m.
NASCAR heads to Las Vegas for the weekend, with FOX dropping the flag at 3 p.m. Sunday. The Nationwide Drivers are on ABC Saturday at 3 p.m.
Hang on, baseball's coming. ESPN has spring training action Thursday at 1 p.m. with the Tigers playing the Braves. Sunday, MASN shows the Nationals playing the Braves at 1 p.m.
TNT opens Thursday with the battle of Florida – Orlando visiting Miami at 8 p.m. – and has Denver at Utah as the nightcap. ESPN continues the Florida theme Friday, with the Bulls at Orlando in the first game and Heat at the Spurs at 10:30 p.m.
ABC's Sunday doubleheader starts with the Bulls facing Miami at 1 p.m., and the Lakers play San Antonio at 3:30 p.m. ESPN adds two more games in the evening – Knicks-Hawks at 6:30 p.m. and the Celtics in Milwaukee for the nightcap.
The Wizards meet Minnesota Saturday at 7 p.m. on Comcast, and visit Detroit Sunday on Comcast-plus.
The Capitals host St. Louis Thursday on Comcast, then head south to play Florida Sunday at 5 p.m. NBC shows the Flyers at Rangers Sunday at 12:30 p.m.
The PGA tour heads to the East Coast, with the Honda Classic on NBC Saturday and Sunday at 3 p.m. both days.
ESPN offers college gymnastics between Alabama and Georgia Sunday at 2 p.m.

Comments